INCREASE YOUR INCOME AND LEISURE AND GET TO "FLOW".
Unlock your potential and become the best version of yourself …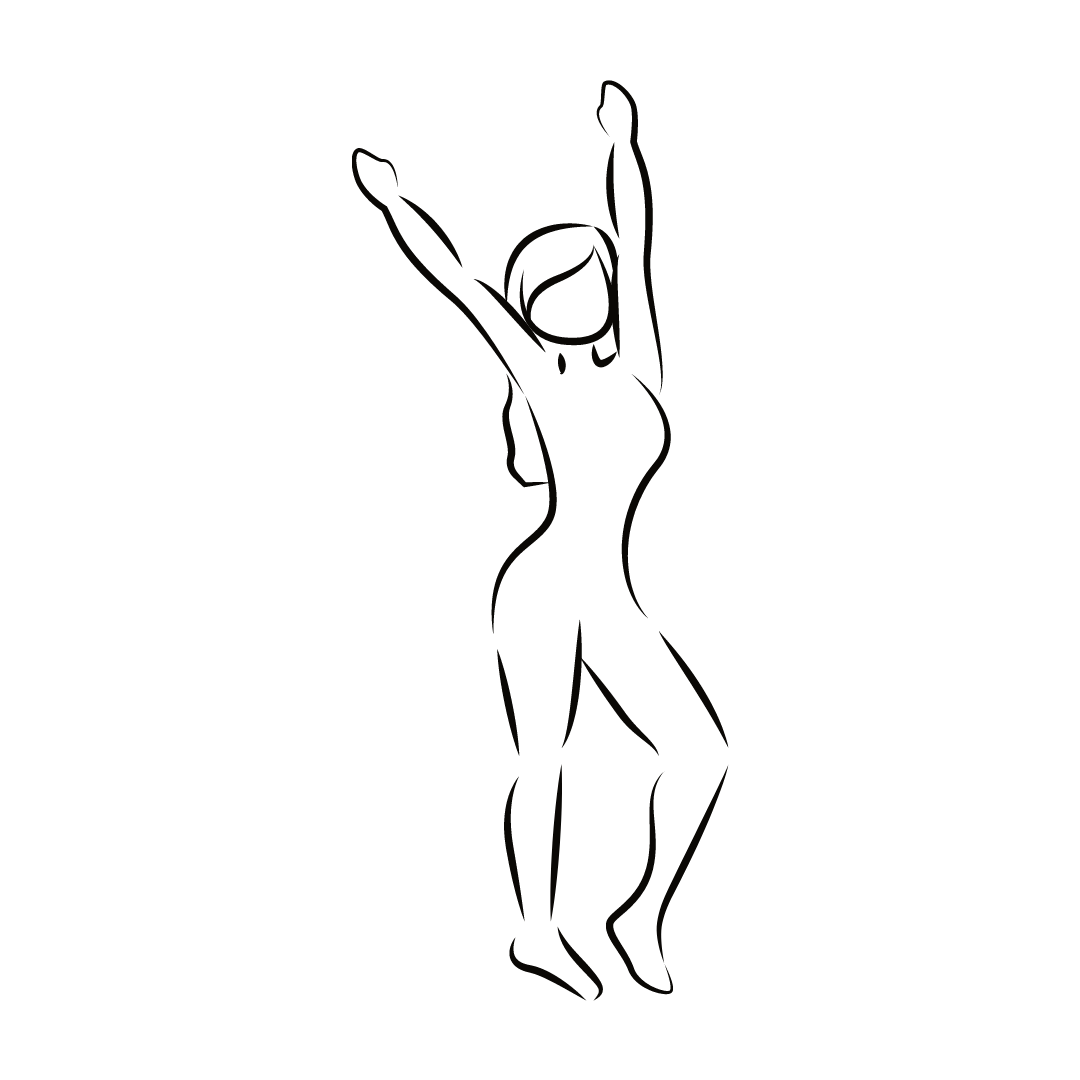 A change in physiology has the fastest effect on a change in emotions. The right emotional setting will determine if you take the necessary steps that will lead you to the results!

The biggest obstacles are in our heads. Your mind is like fire. "Good servant but bad lord." Control your mind to support and not sabotage you in success.

We live in an electromagnetic field. Your thoughts are electric and your emotions are magnetic. Learn to do things with your heart and become a magnet for success.
What will "Transformational Mentoring" bring you?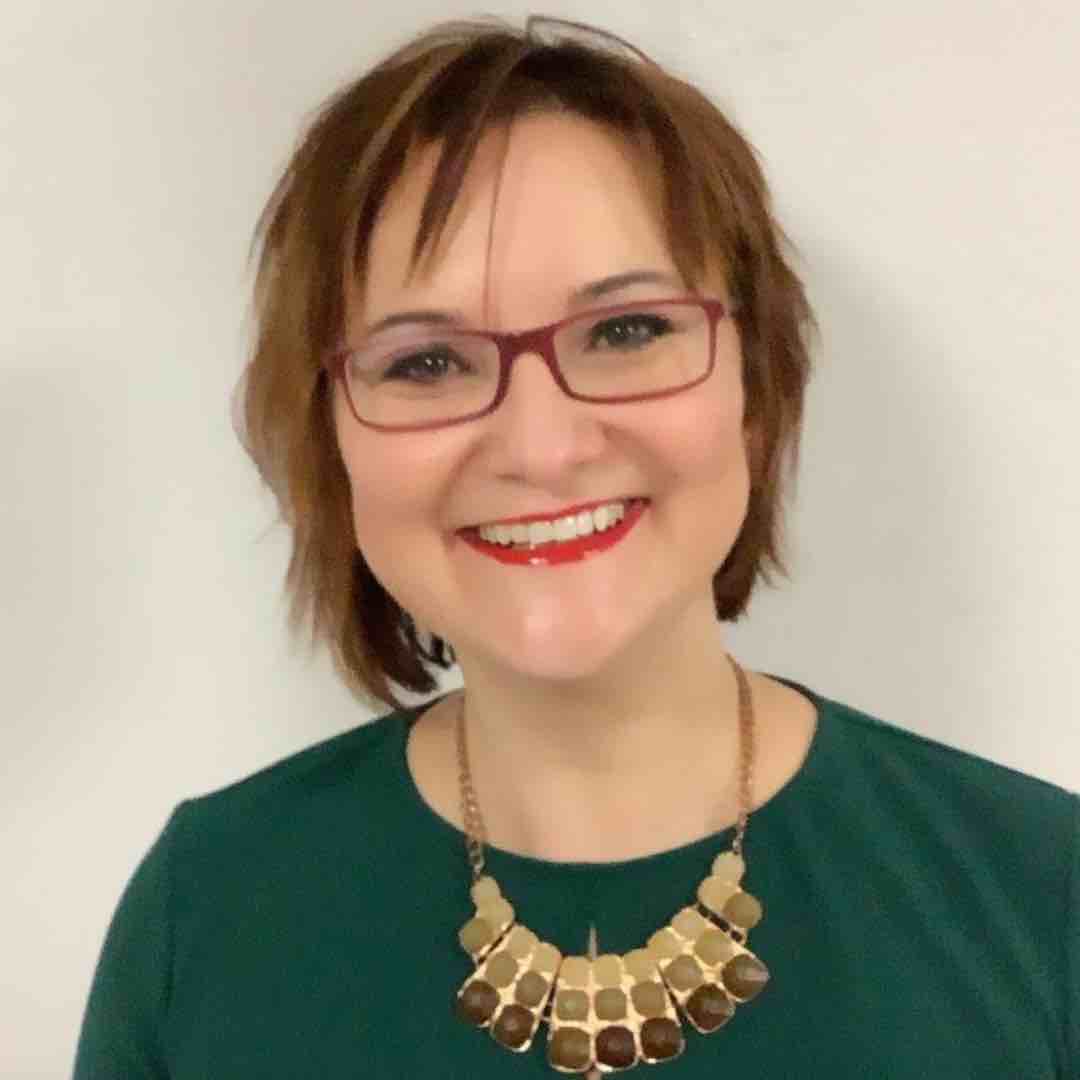 Jaroslava Marková

Obchodní manažer NVW a Mary Kay

"In my career and business, I made an incredible leap! During the Mentoring, I brought 7 new people to my team! It is completely unimaginable for me and it is a new start on the way to a director's position. In addition, during the Mentoring period, I received the highest bonuses in my job, wow !!! I'm absolutely thrilled! The program helped me mainly to think about my goals and focus on the most important. "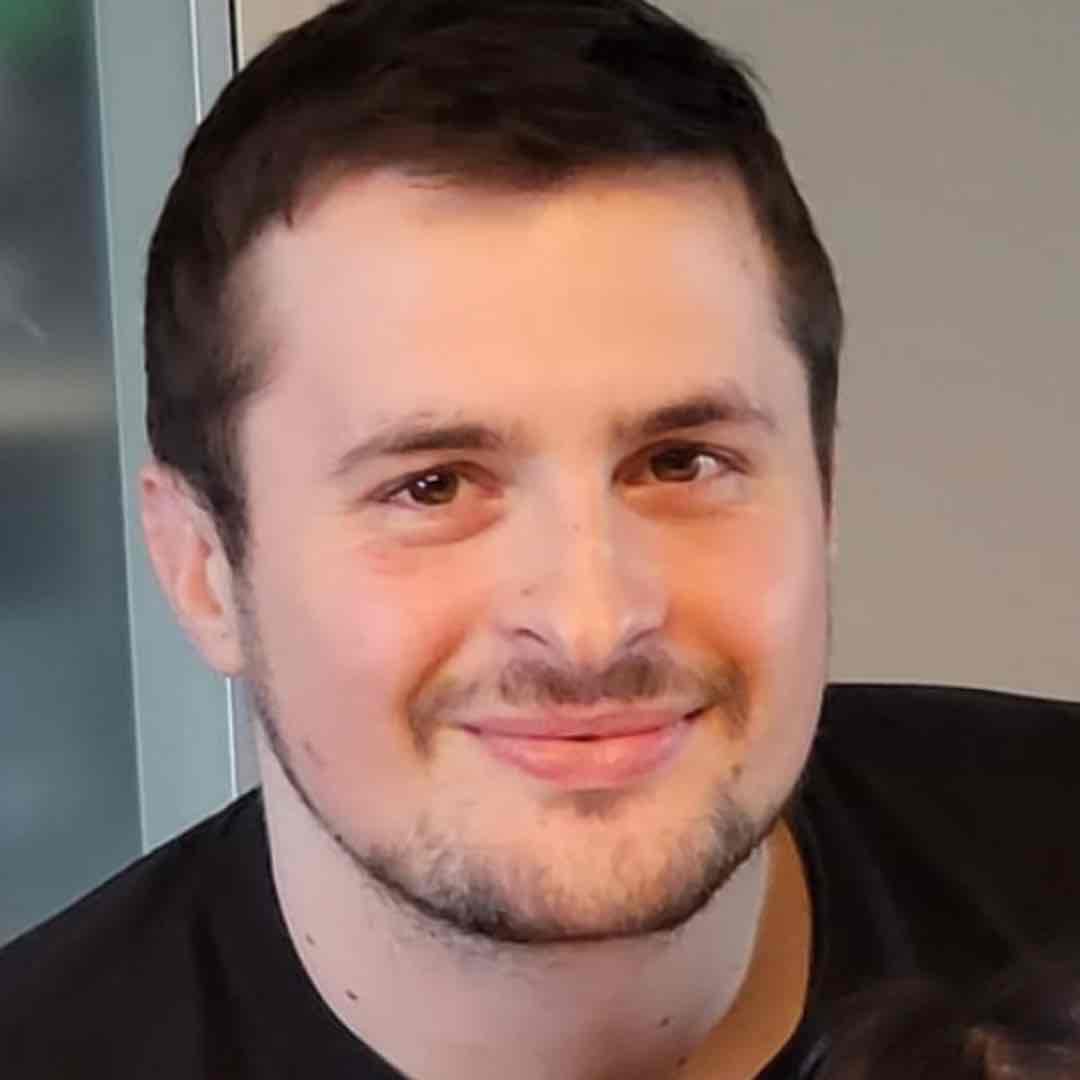 Jaroslav Černý

Marius Pedersen a.s.
"It simply came to our notice then. I have developed a better relationship with myself. Since then, I feel very good, I perceive problems as challenges, I enjoy the little things. Several people have already asked me how it is possible that I managed to do so much in such a short time. In the program, I realized that if I want something, I have to be strict with myself and go for it without compromise. I have a lot more energy. Everything is going well now :-). "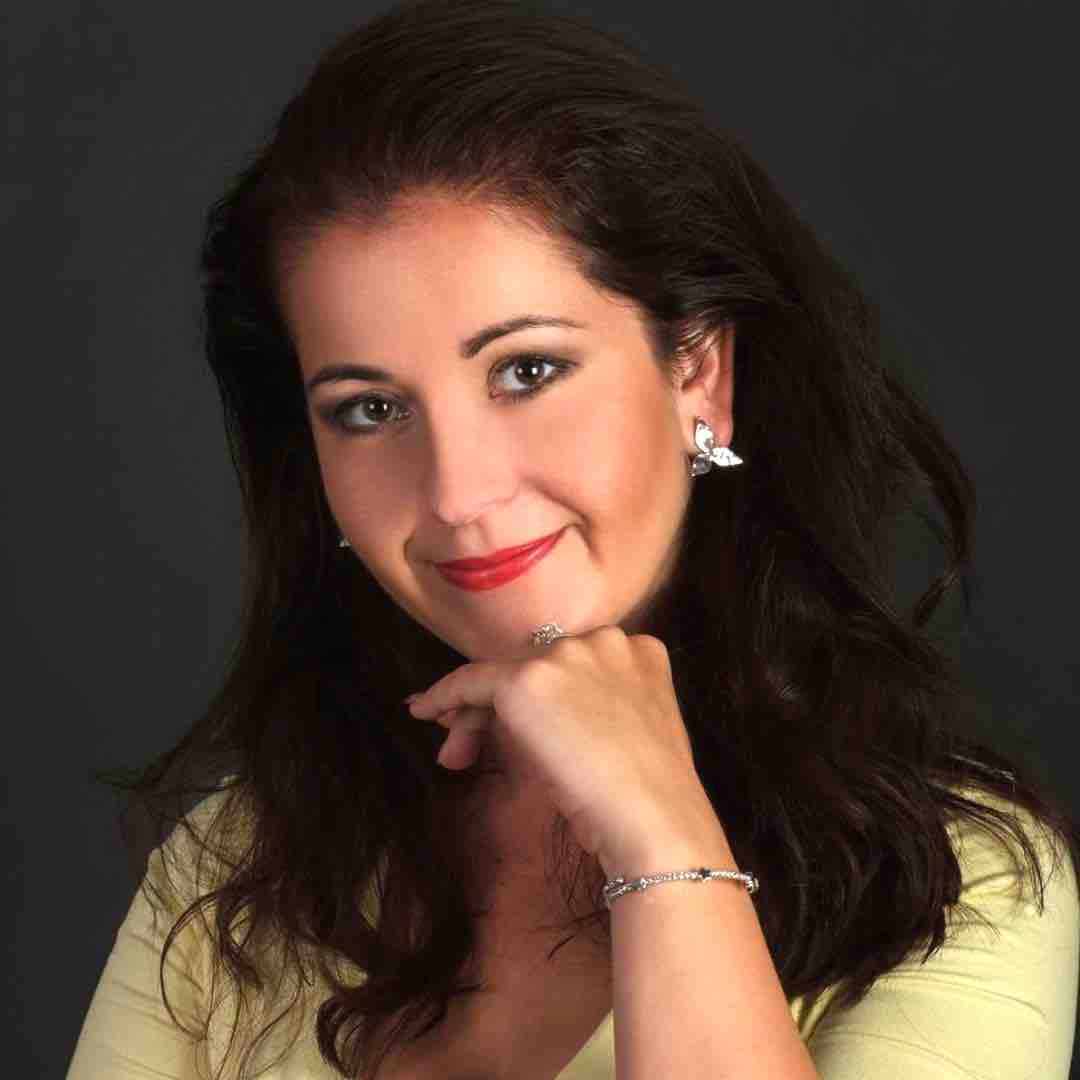 Jana Habáňová Plášková 

Podnikatelka, NuSkin
"Posunula jsem se o 2 pozice a můj příjem je 3x větší než byl na začátku, za což jsem nesmírně vděčná. Ukázala se mně nová cesta mého podnikání. Mám nyní krásnější vztahy se svými blízkými. S manželem máme vic intimnější vztah. Mám větší nadhled nad různými povahami lidí. Už je tak nesoudím. Mentoring bych doporučila všem, kdo chtějí na sobě pracovat a pořád jsou v bludném kruhu a neví, jak z něho vystoupit."
Start living the life of your dreams …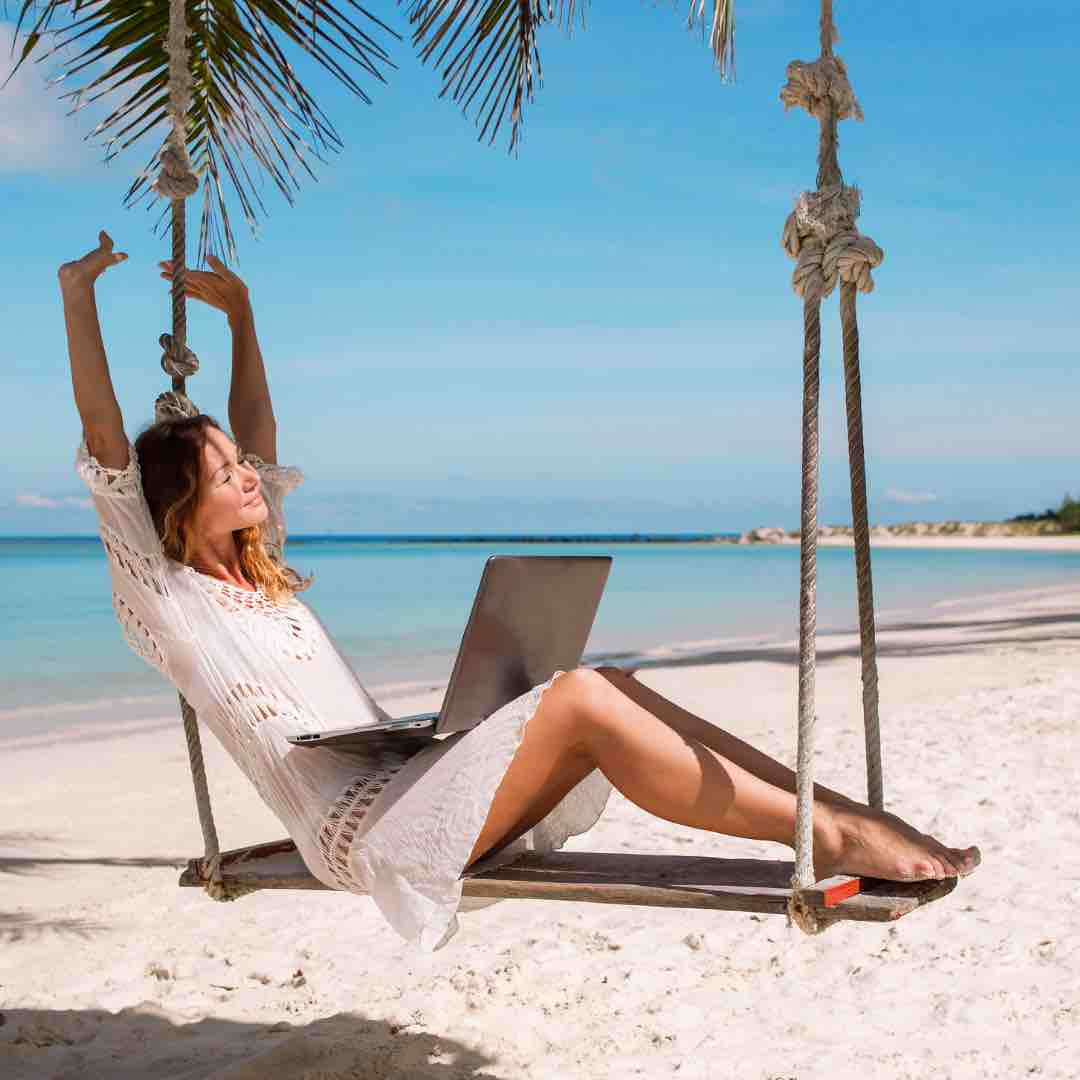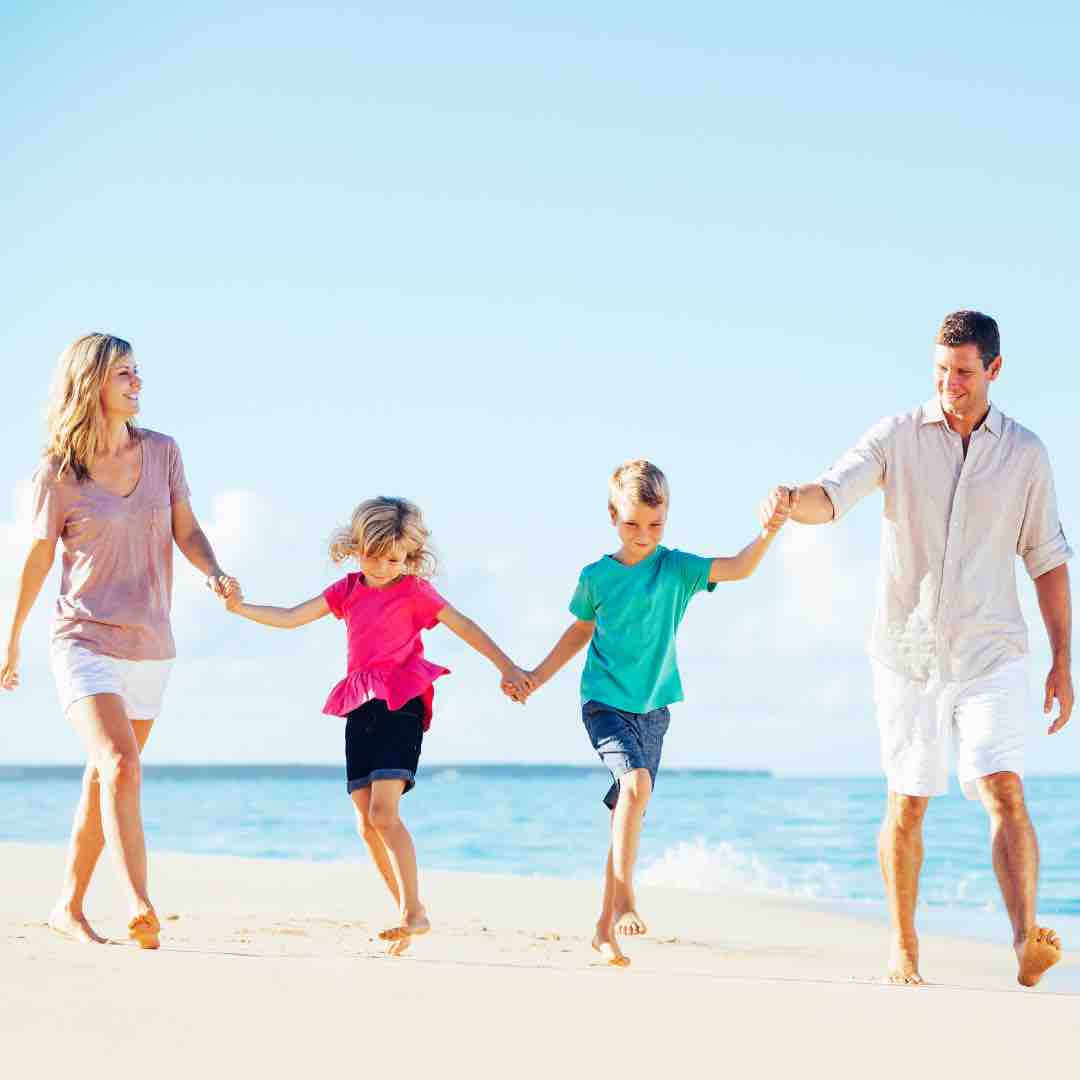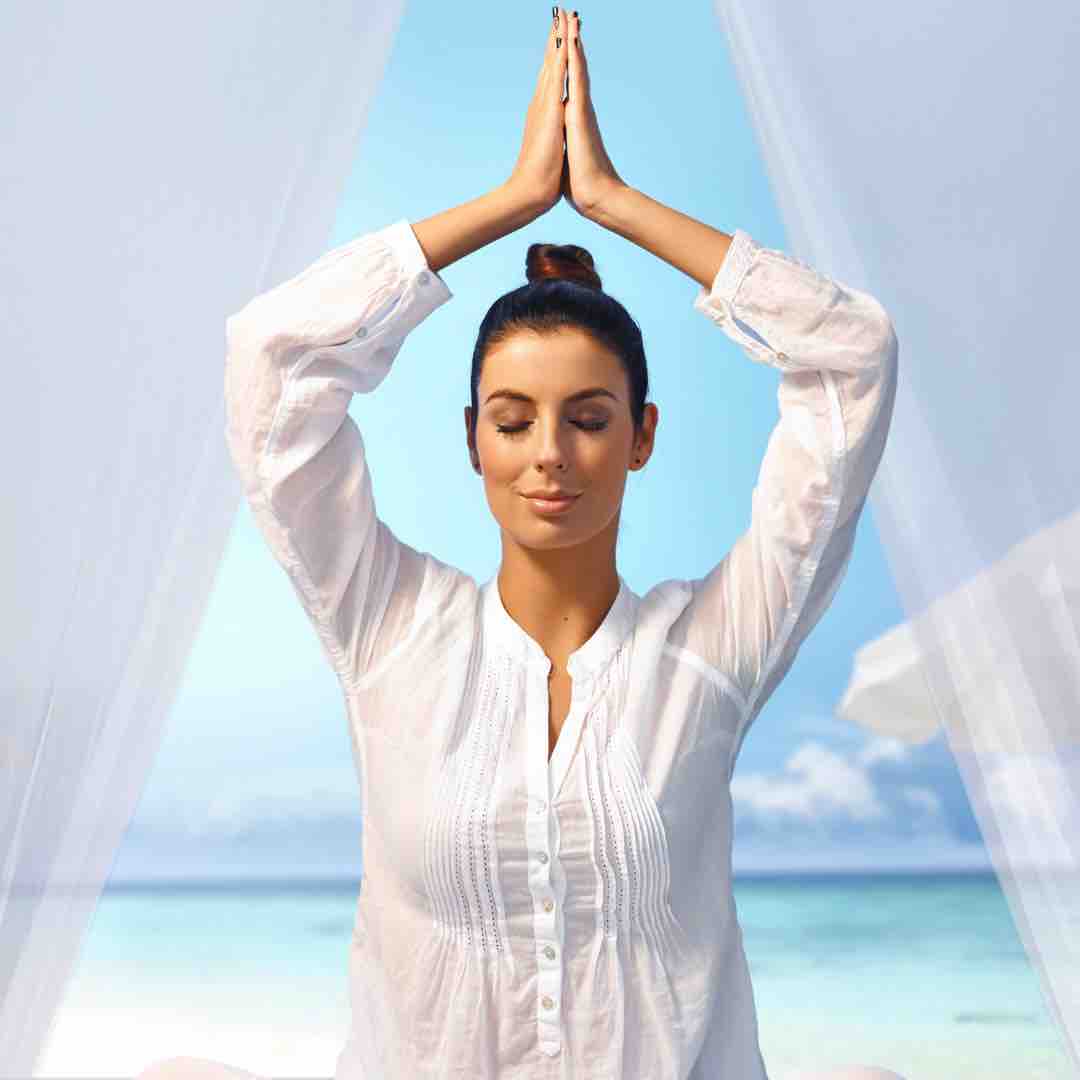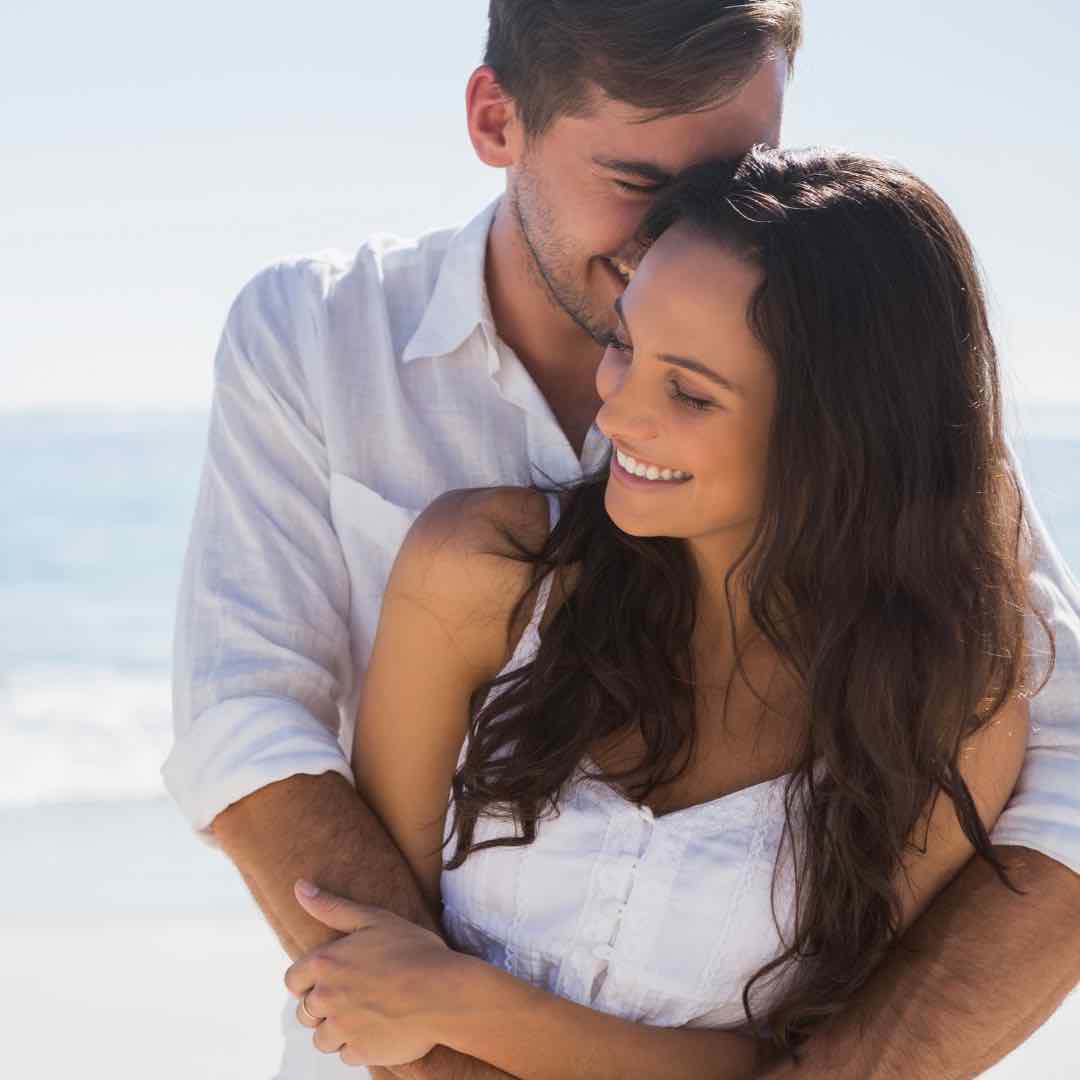 What do those who experienced it say about coaching with Renata?
Just as top athletes have their coaches, so do the best entrepreneurs,
Those who want to achieve exceptional results quickly and efficiently have their coaches.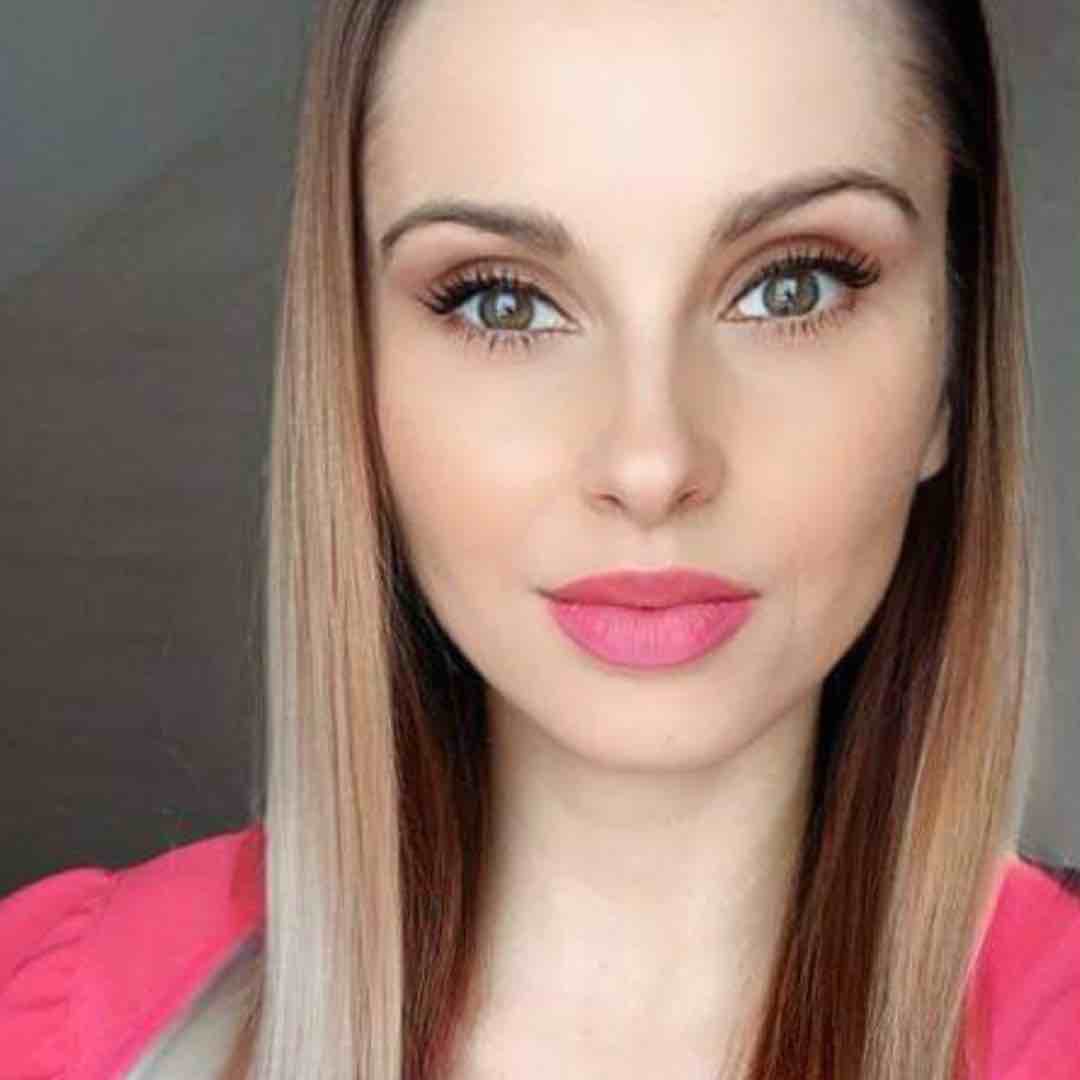 Lenka Olašáková

Businesswoman, BABYBOSS

"Coaching is a transformation in all areas and I recommend it to everyone. You helped me find myself, and thanks to you, I believed I could do anything. The value you passed on significantly affected my life. You helped me solve my son's health problem, and thanks to you, my turnover has increased by 100% per month. "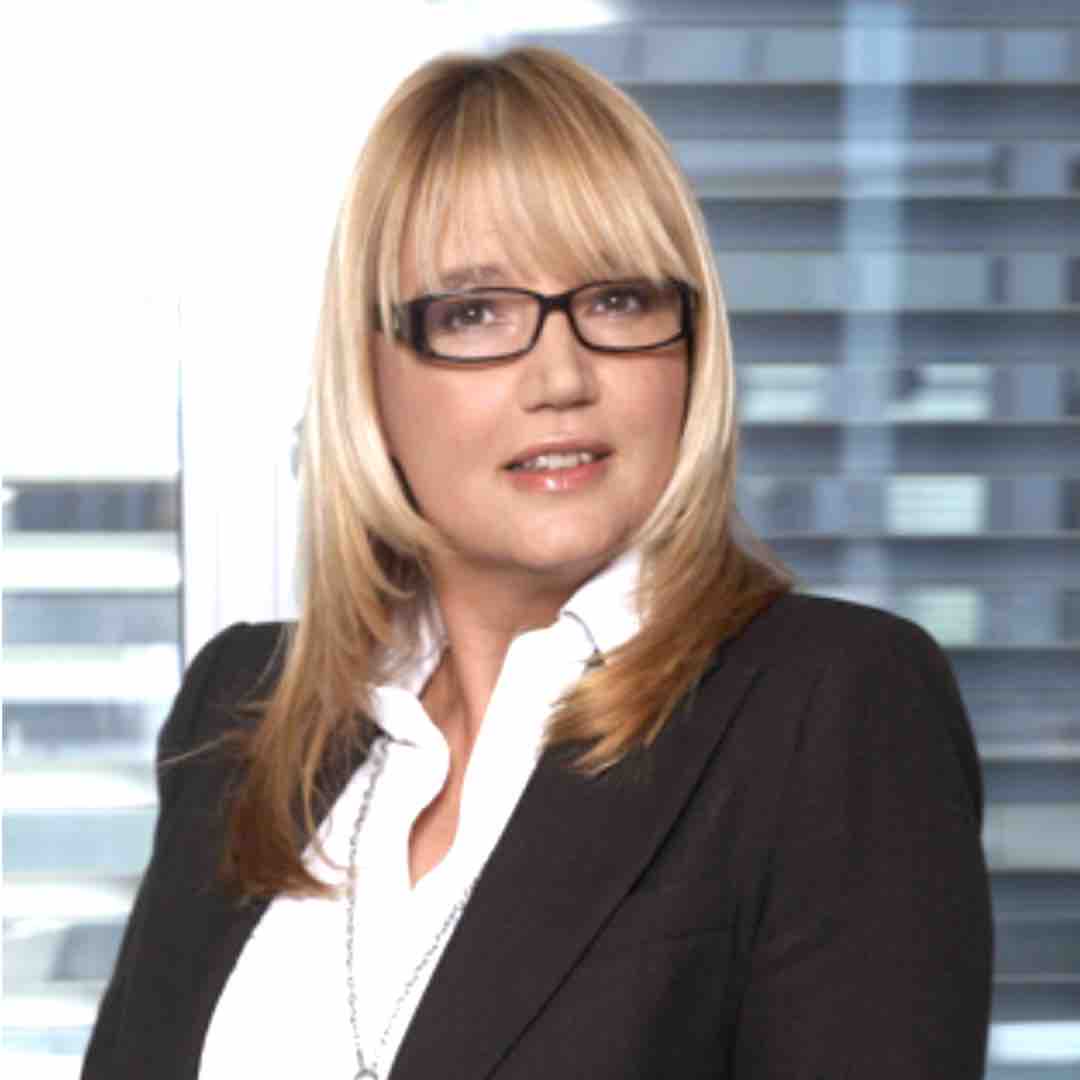 Hana Pleskačová

Businesswoman and external consultant KPMG
"Although a person is strong, there are times in life when he needs understanding and advice from an independent, experienced and sensitive person. I was in this situation and coaching with Renata helped me realize what I had hidden in me.
Renata helped me experience my emotions and find a way to share them sensitively.
I confidently recommend coaching with Renata to everyone. "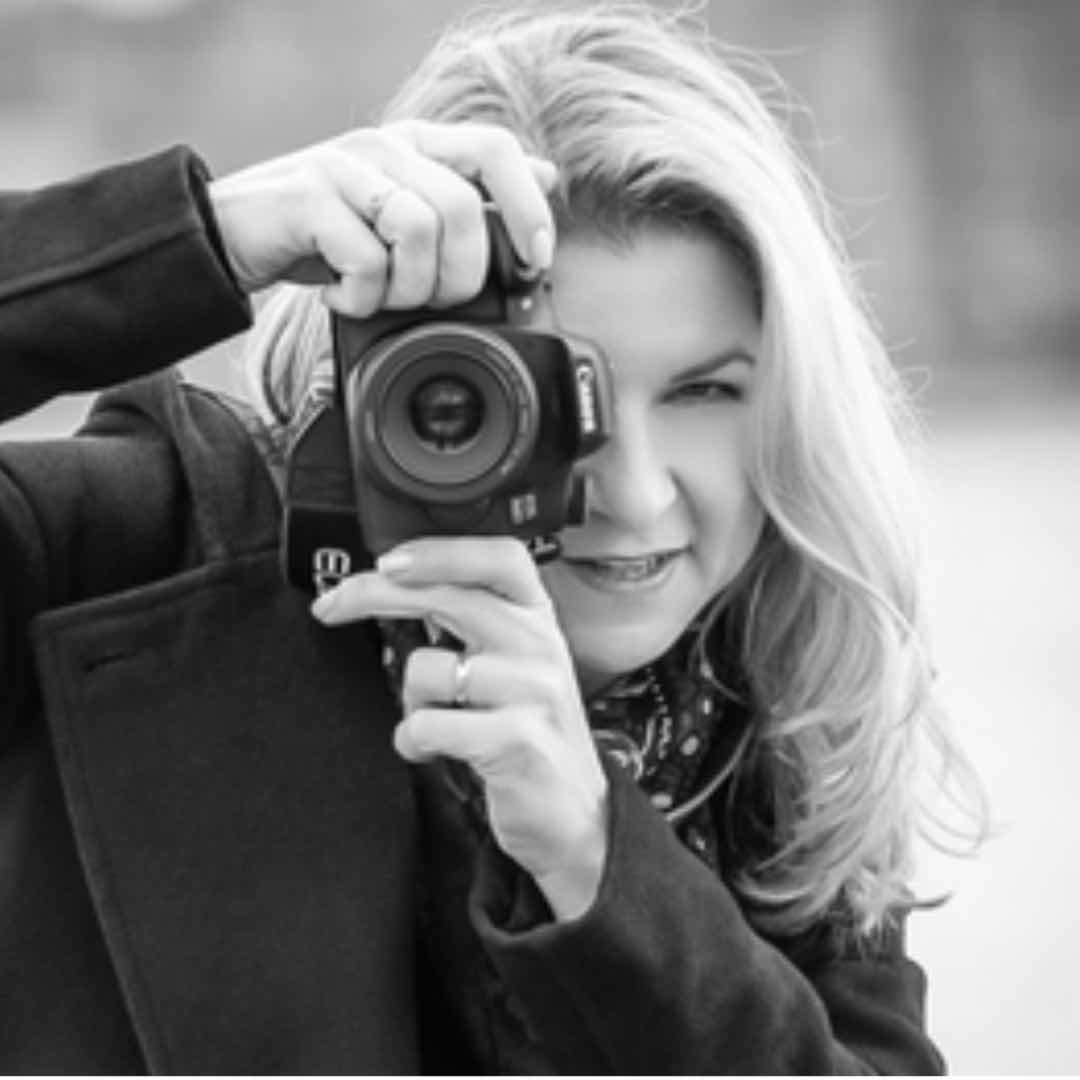 Andrea Kalová

Professional Photographer
"I am very happy! My total annual income has increased! 🙂 I understood that my choleric husband is such a personal balance trainer for me. Thanks to mentoring, I changed my mind. I have more energy! 🙂 I'm manifesting my goals. Thanks to the two-month program, I was able to put together values. Many thanks for that. Really big thanks :-). I would recommend mentoring to everyone! "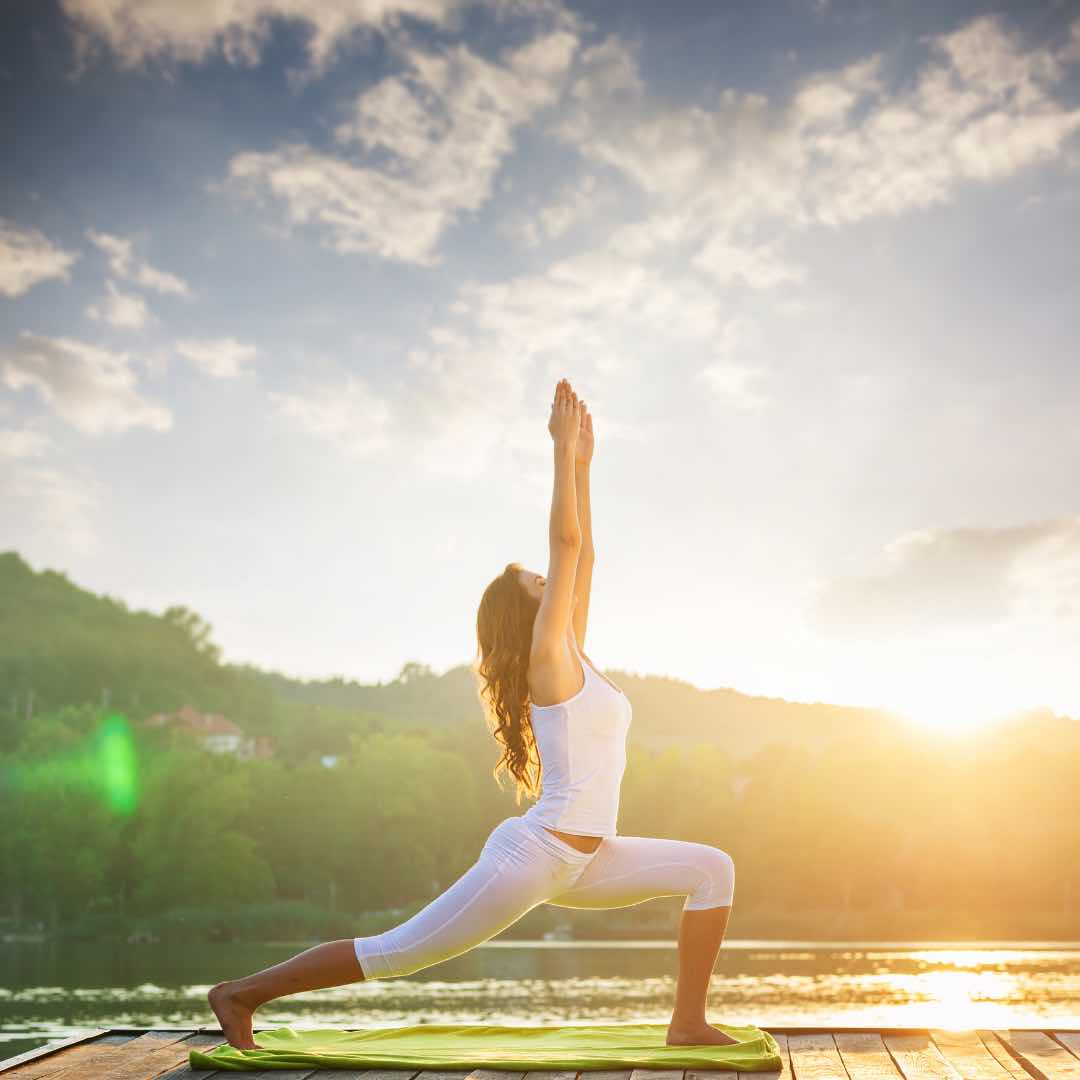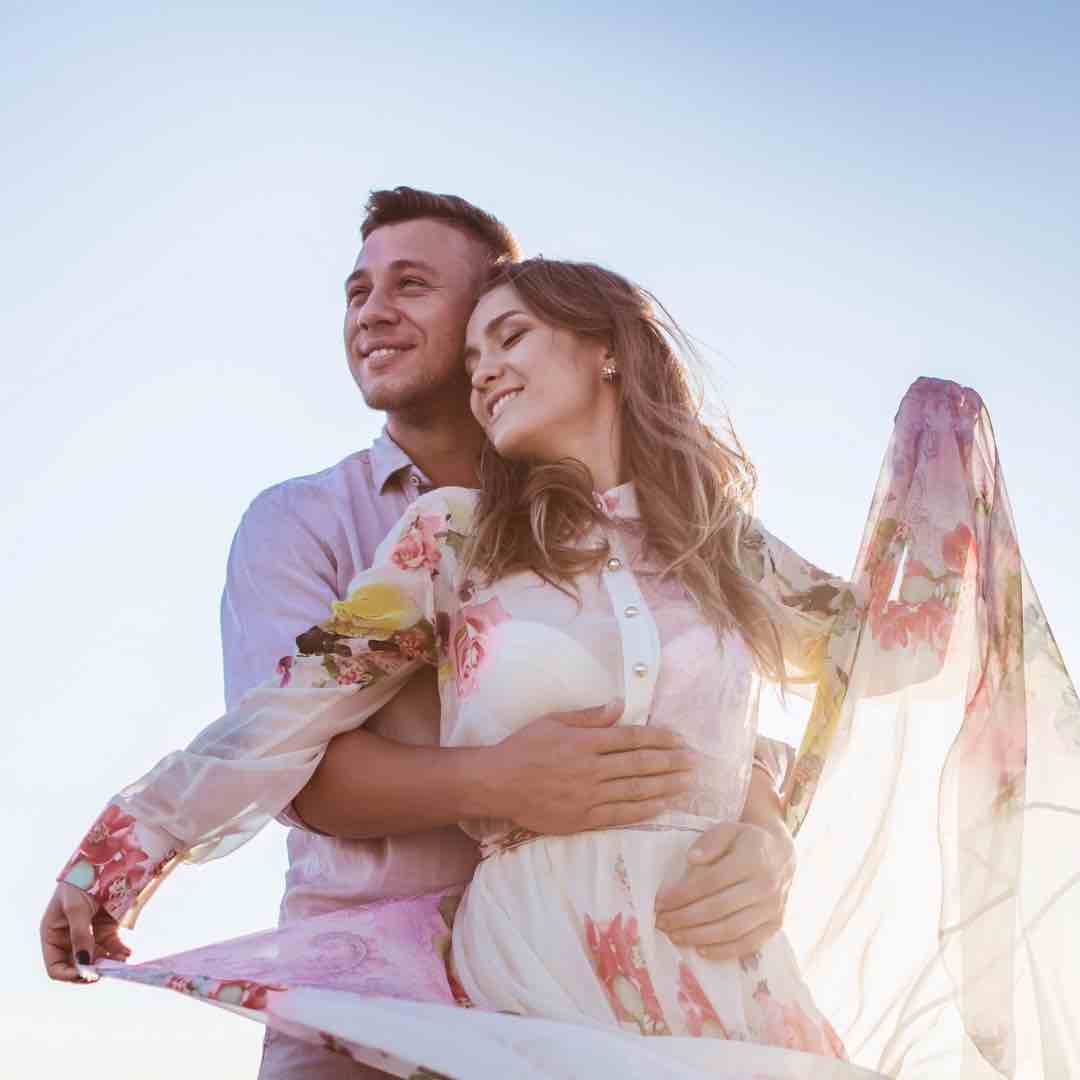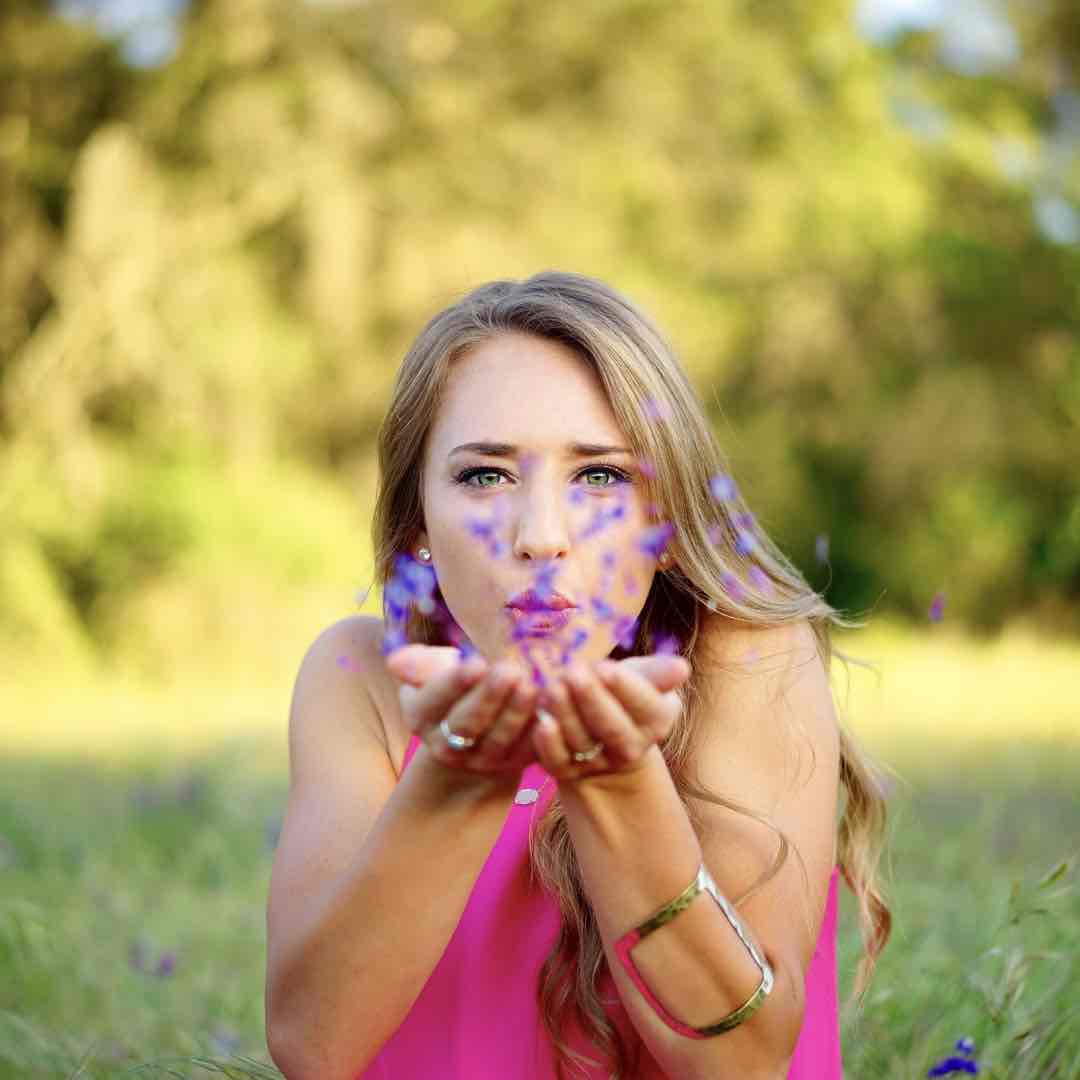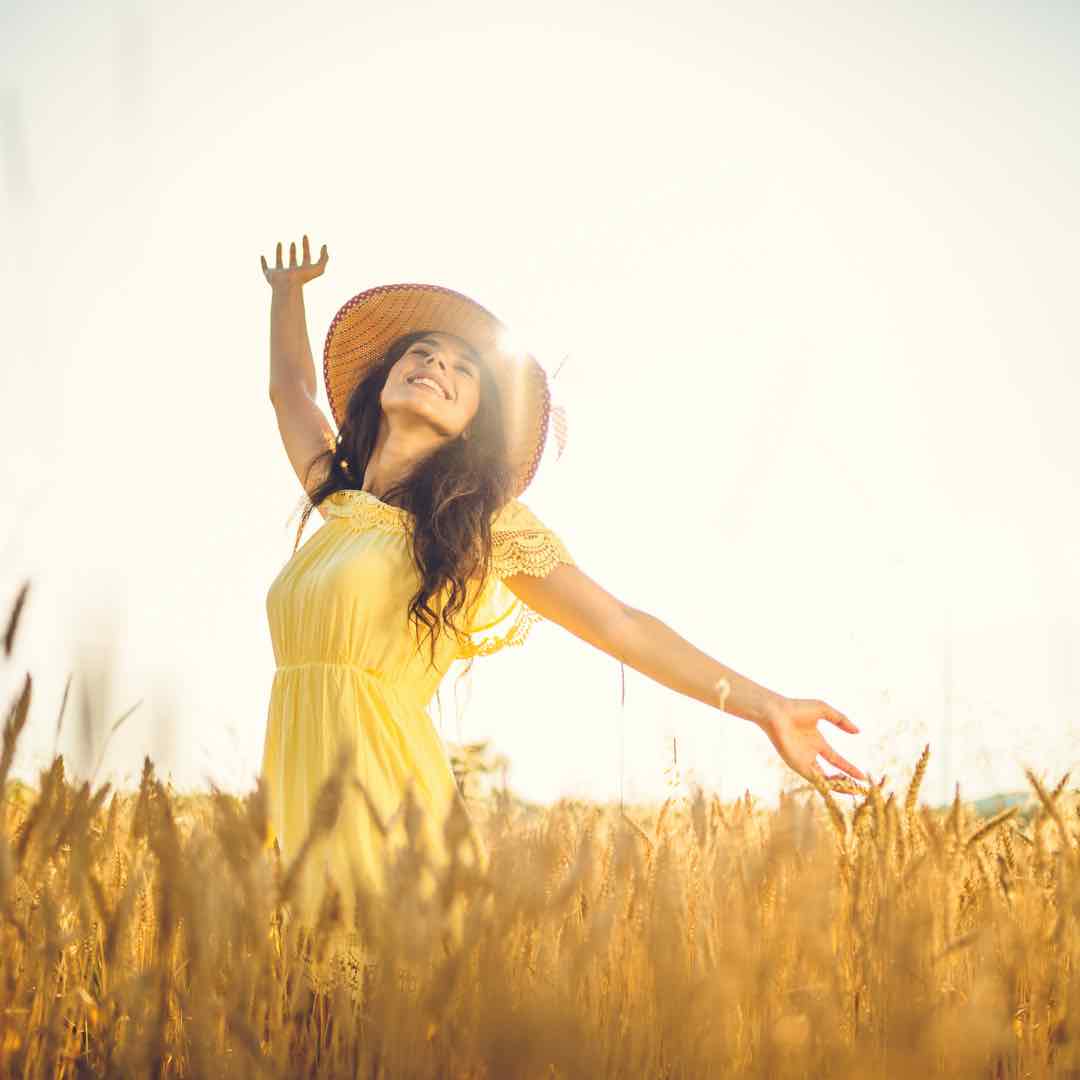 Live with joy and ease,
become the "queen" of your life …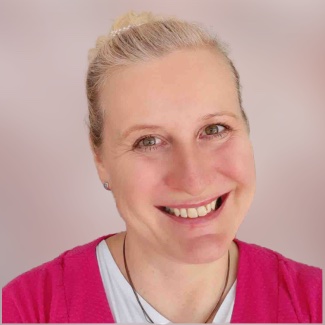 Eliška Sošková

Businesswoman, therapist and coach
"Reni, thanks to your coaching, I managed to start a massage parlor during the year, open a new Soul Therapy service for clients, and open a New Hope Meditation Center. I meditate every day thanks to you Reni. Thank you for the beautiful, encouraging smile on your lips. Even though I don't see you, I still have it written in gold in my memory. You are a great inspiration, motivation and role model for me. Thank you…"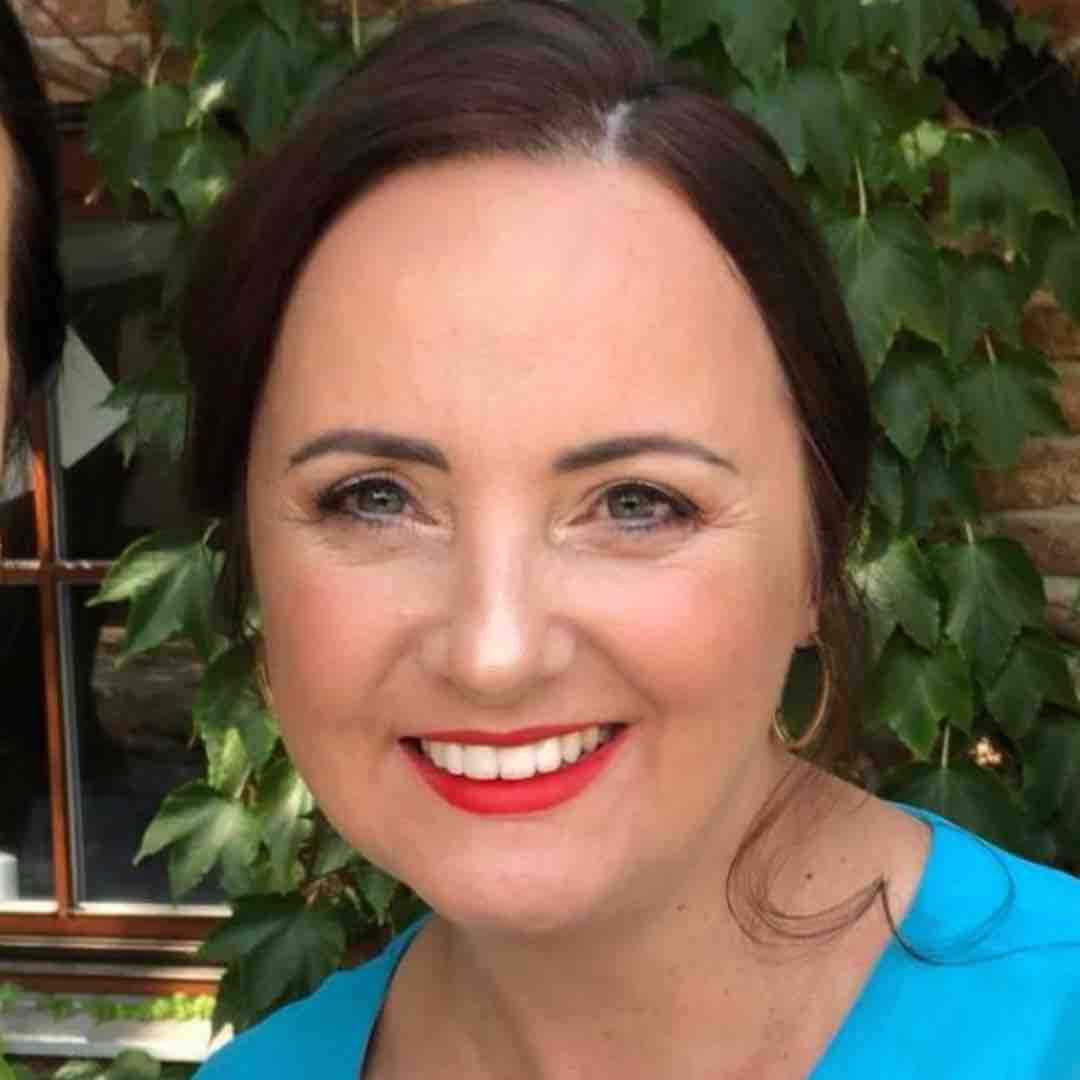 Monika Krajčová


Businesswoman, Events 4u s.r.o.
"My orders have increased and my finances have increased. I learned to organize my time for the personal and work part of the day. I have clarified in my life what is holding me back and what I no longer want in life. I changed some habits, I practice. The program taught me self-love, how to manage stress and how to work in business. I would recommend coaching to my colleagues at work. "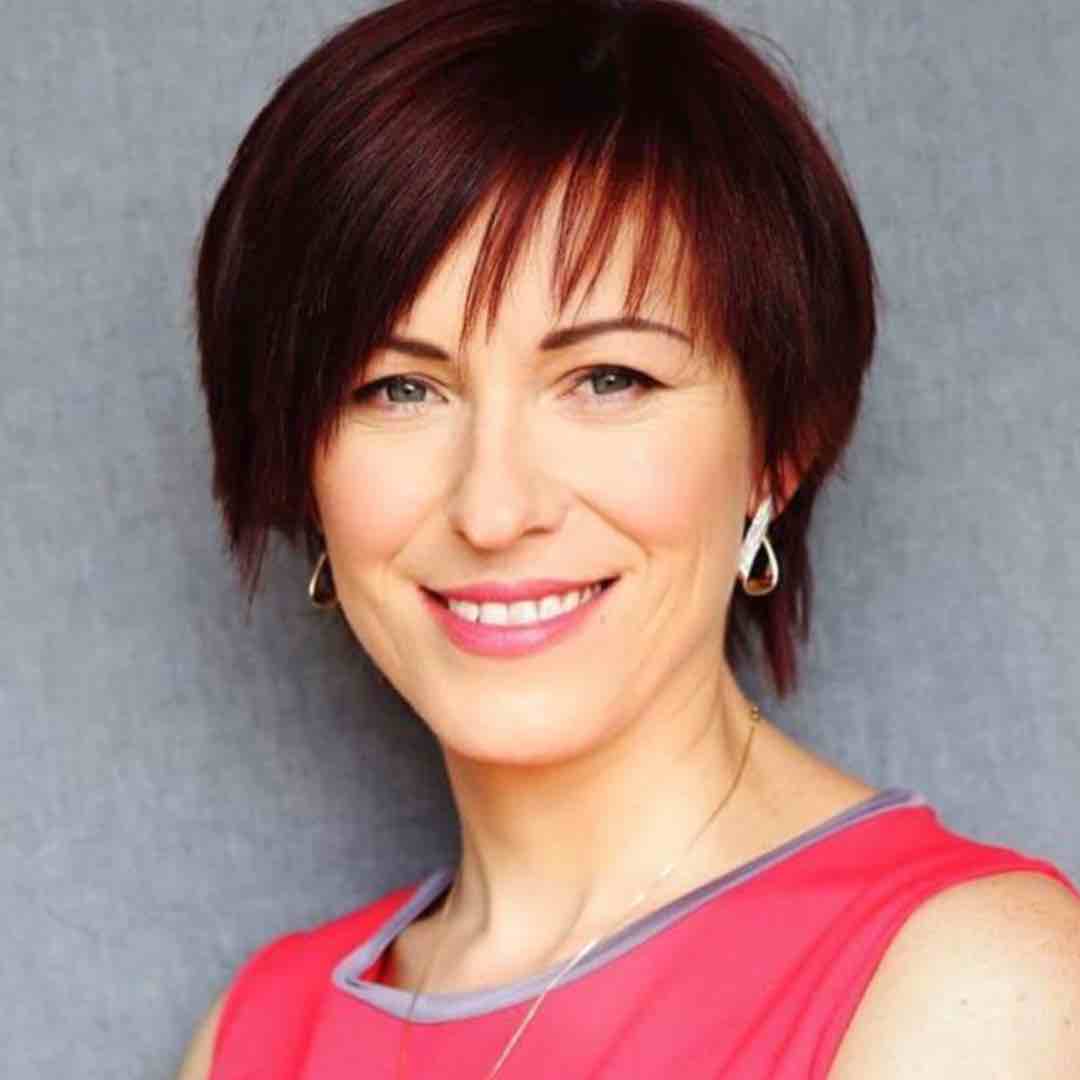 Iva Buriánková

Businesswoman, NuSkin Team Elite
"Personal development is always closely related to success. It's an area where everyone should find the right direction and a person who suits them, with whom they will move on, and I found it in Renata Angelo a few years ago. Renata first approached me as a person with her story and then she captivated me with her experiences, books, lectures, and every meeting with her always brings me what I need to hear. "
Want to know more?
Book a 30-minute strategic meeting where we will look at your dreams and goals together. We will discuss the obstacles that prevent you from achieving them, as well as how to remove them.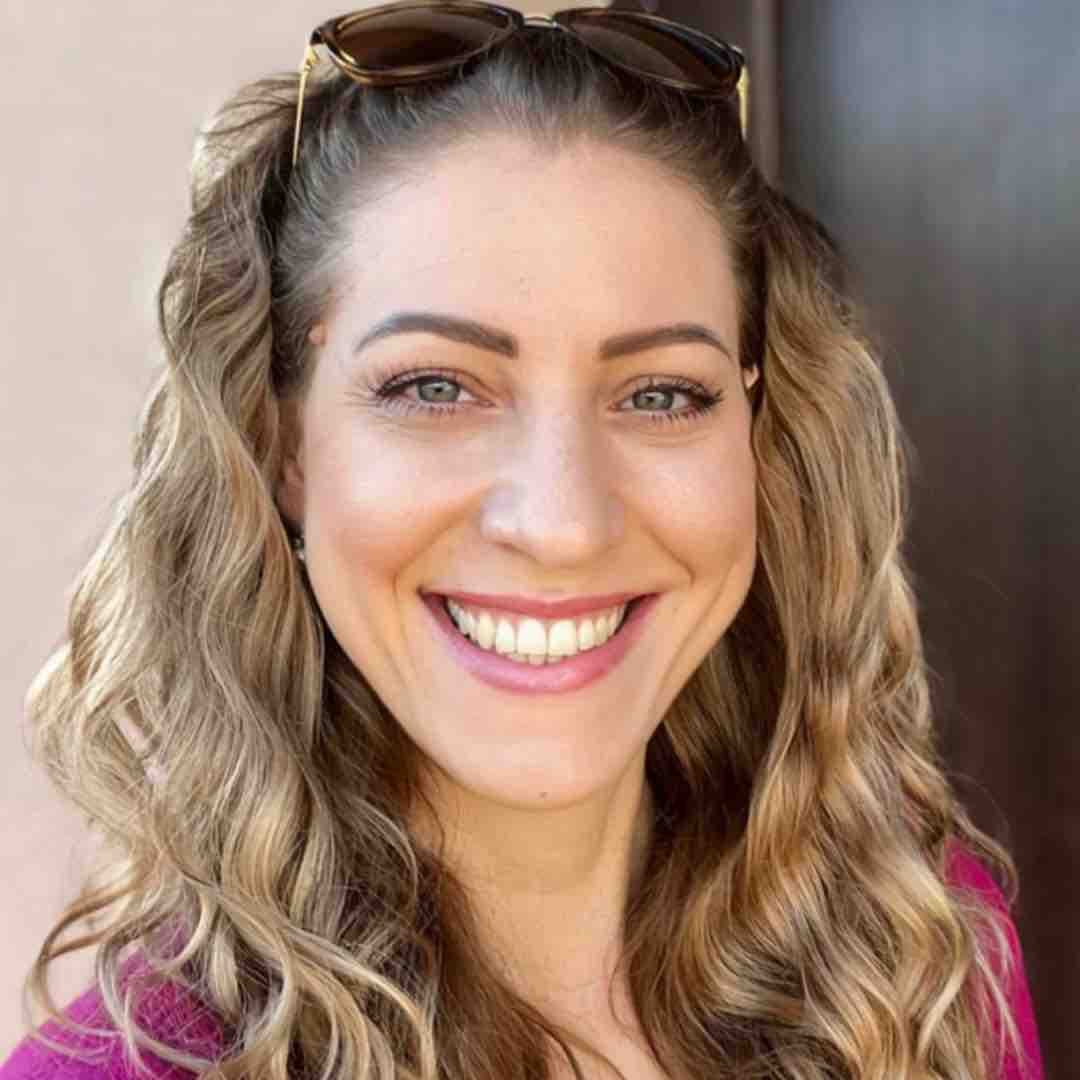 Katarína Haulíková

Businesswoman, BABYBOSS

"I increased my performance and got a completely different perspective. I returned to myself, I understood the importance of my satisfaction and my fulfillment. I learned to shine 🌞.
This program is well built. I got a lot of great information, instructions and exercises.
Time with Renča is also worth the last money. "Katka 🙏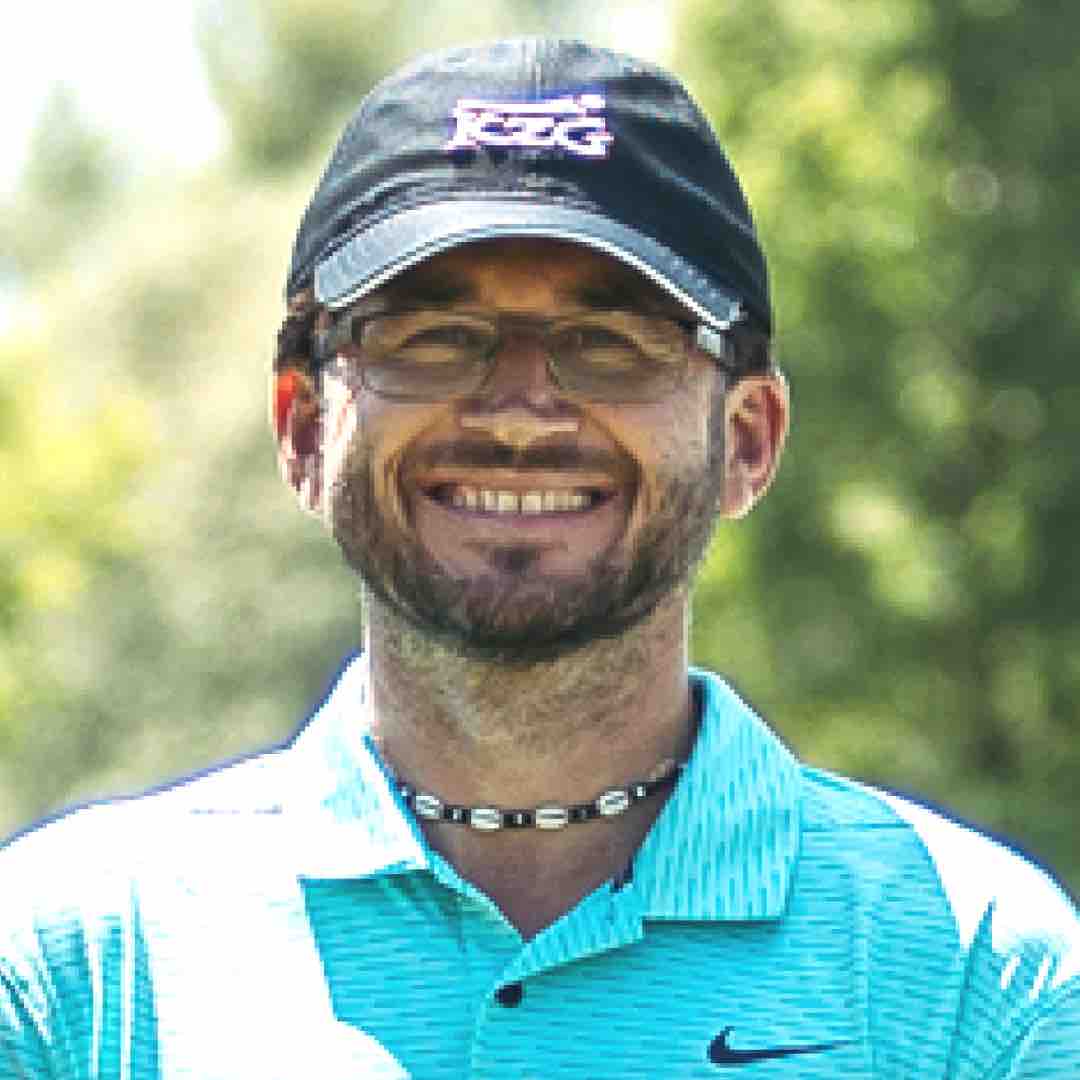 Libor Hansl

Businessman, FINCENTRUM
 "At work, the team increased performance and in the area of ​​finance, I was able to meet the set goal, I even exceeded it. The relationship with my wonderful wife has become even more harmonized. This program taught me to persevere and not stop. I started to use my intuition more and to open my heart more. Thank you very much Renča … It's a huge energy for me in my veins and I want to constantly improve in all areas. I would recommend the program to my entire team and to all my friends and acquaintances … "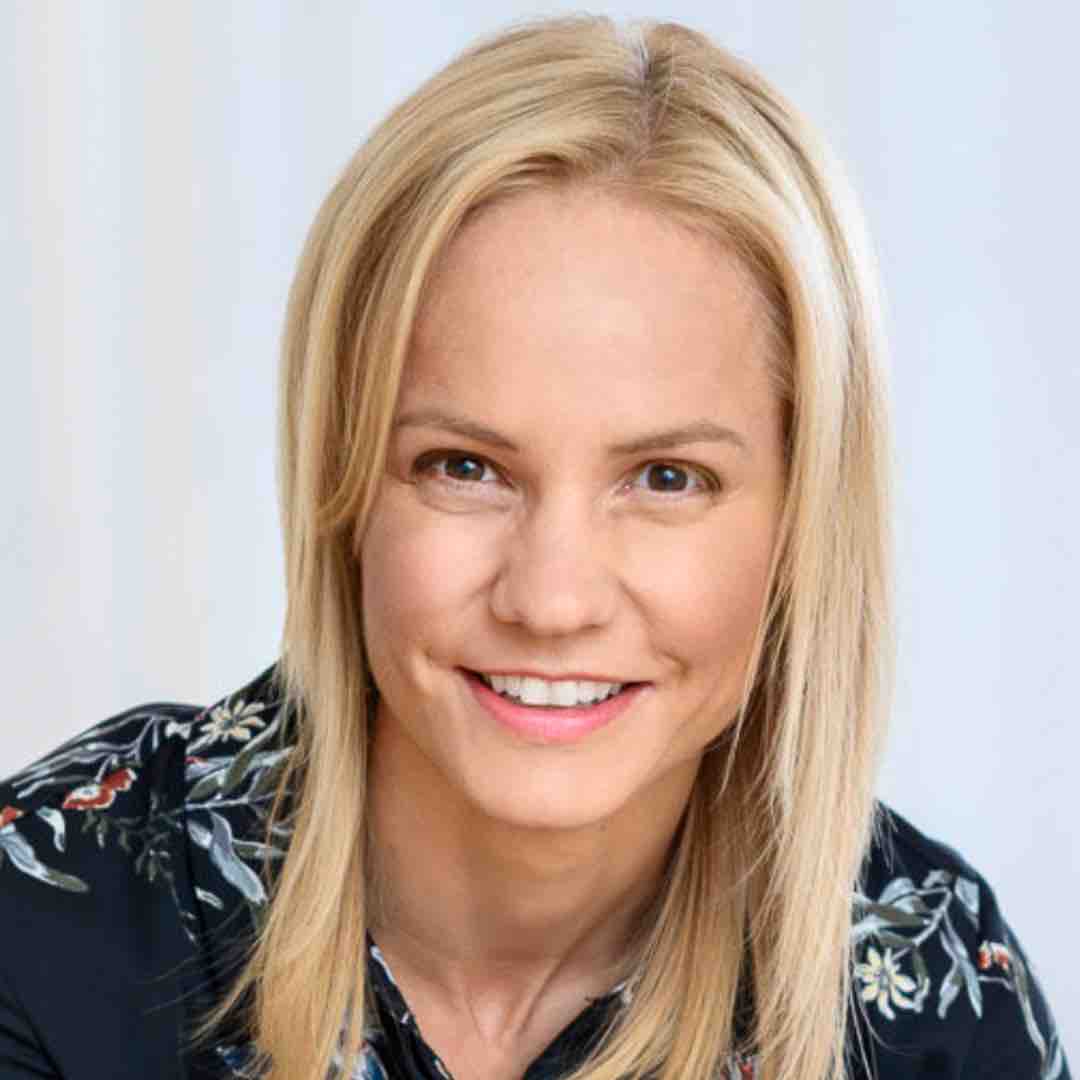 PhDr. Tereza Hanusová
Businesswoman, coach
"I advanced to the position I set for myself :-). I have new habits, and that's great. Great benefit for my personal efficiency! I also perceive the great contribution of know-how from mentoring to personal life and work. I learned a lot of new things and I immediately pass it on to my team. I perceive as a great benefit that I learned to rest in a controlled way and that is very nice. I recommend mentoring with Renča to people on my team! "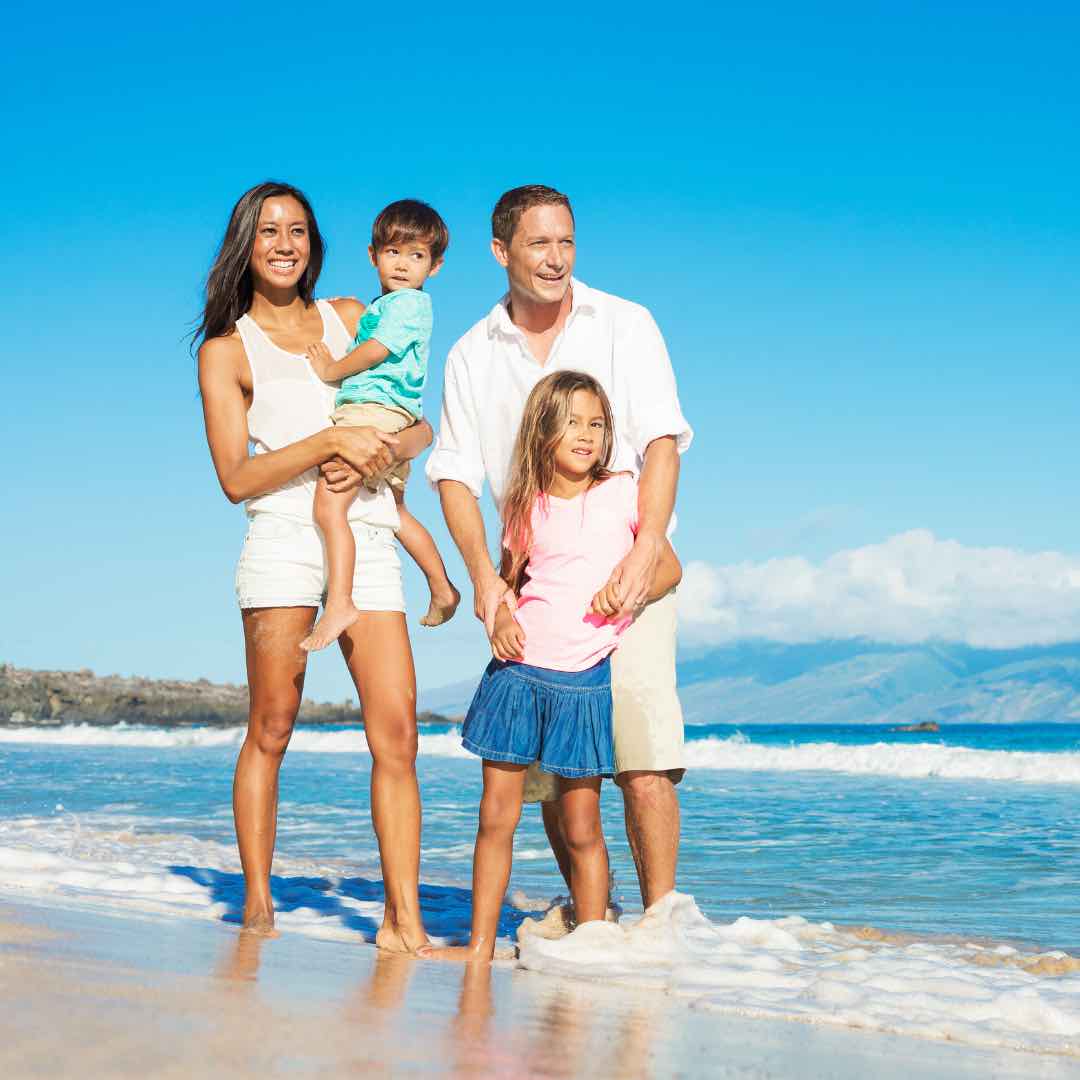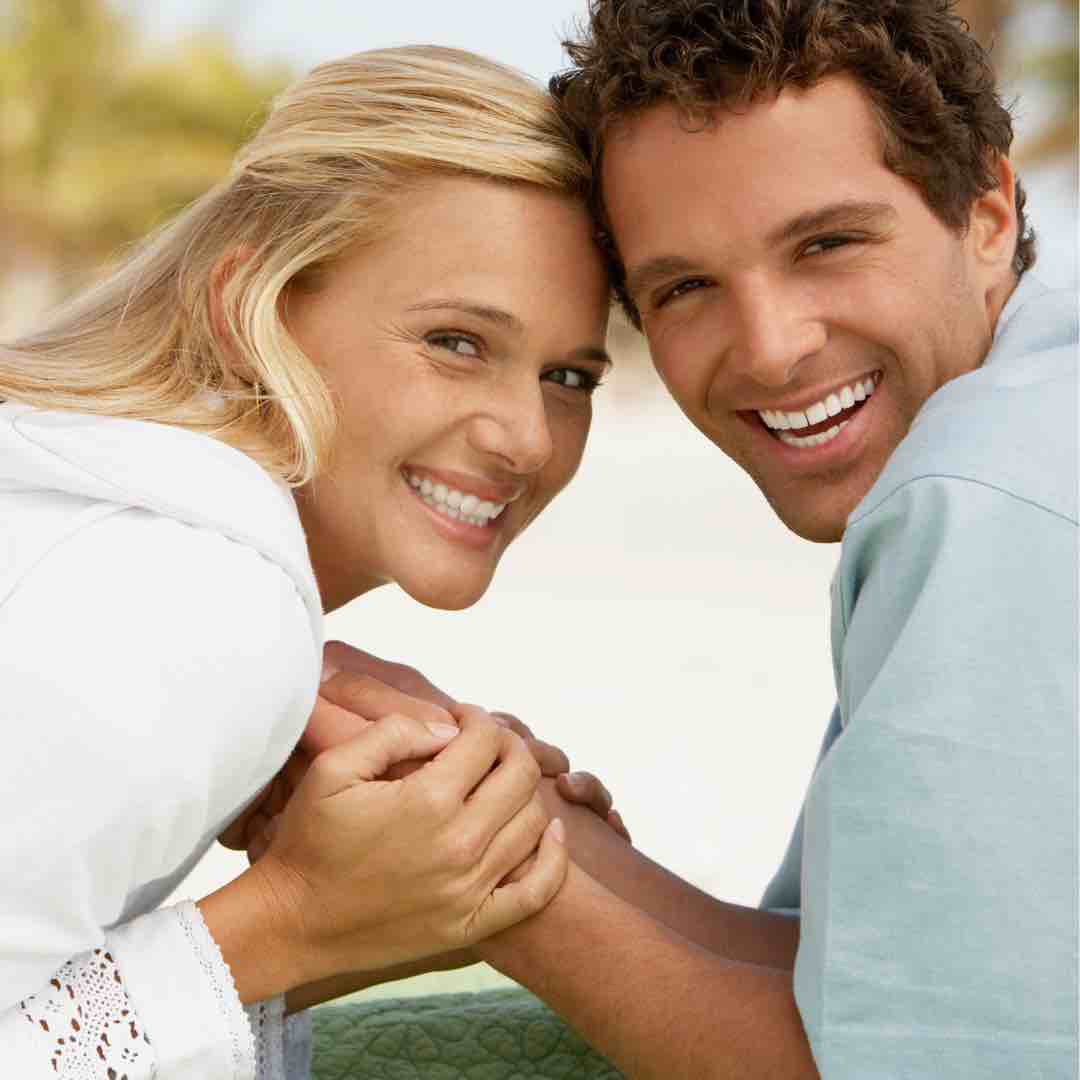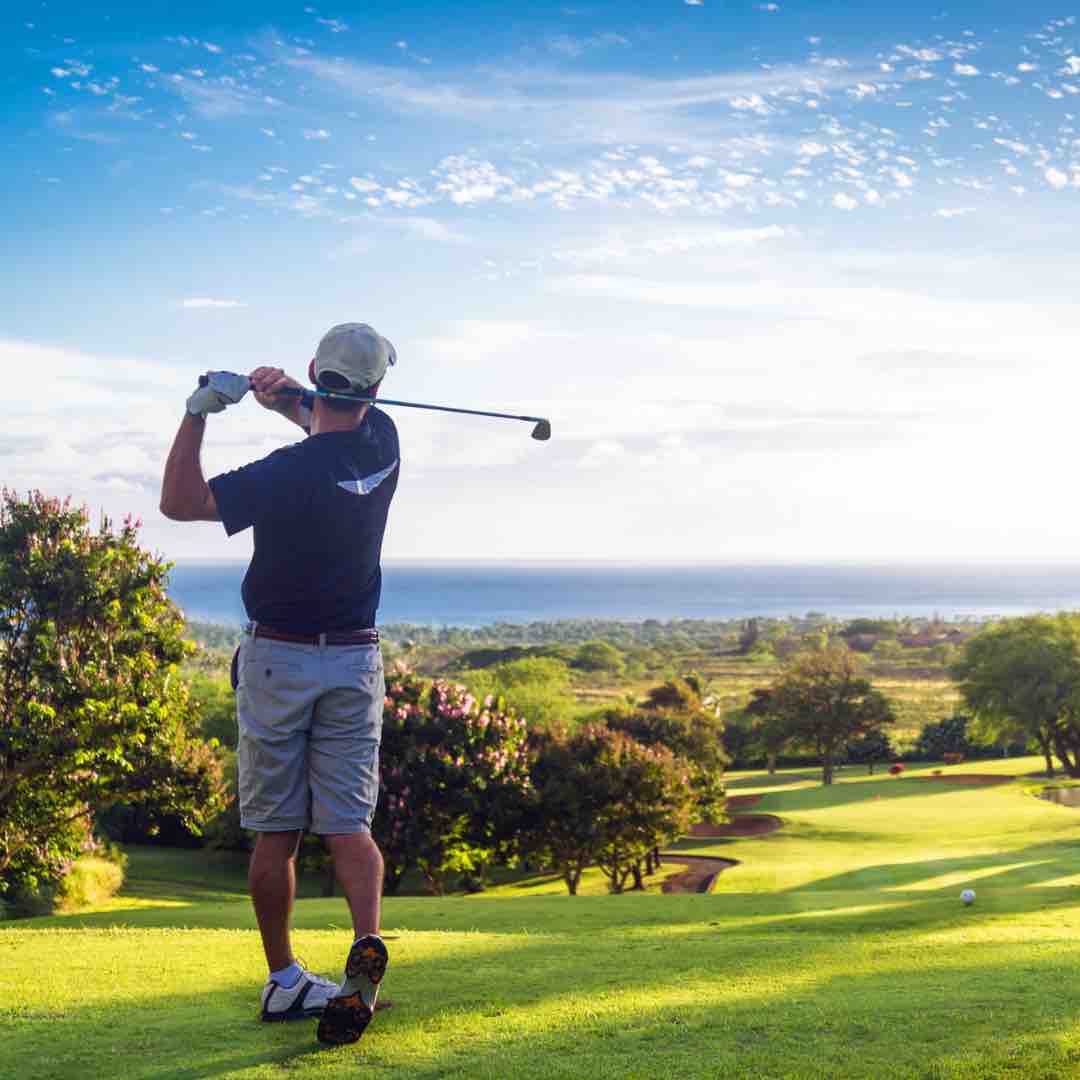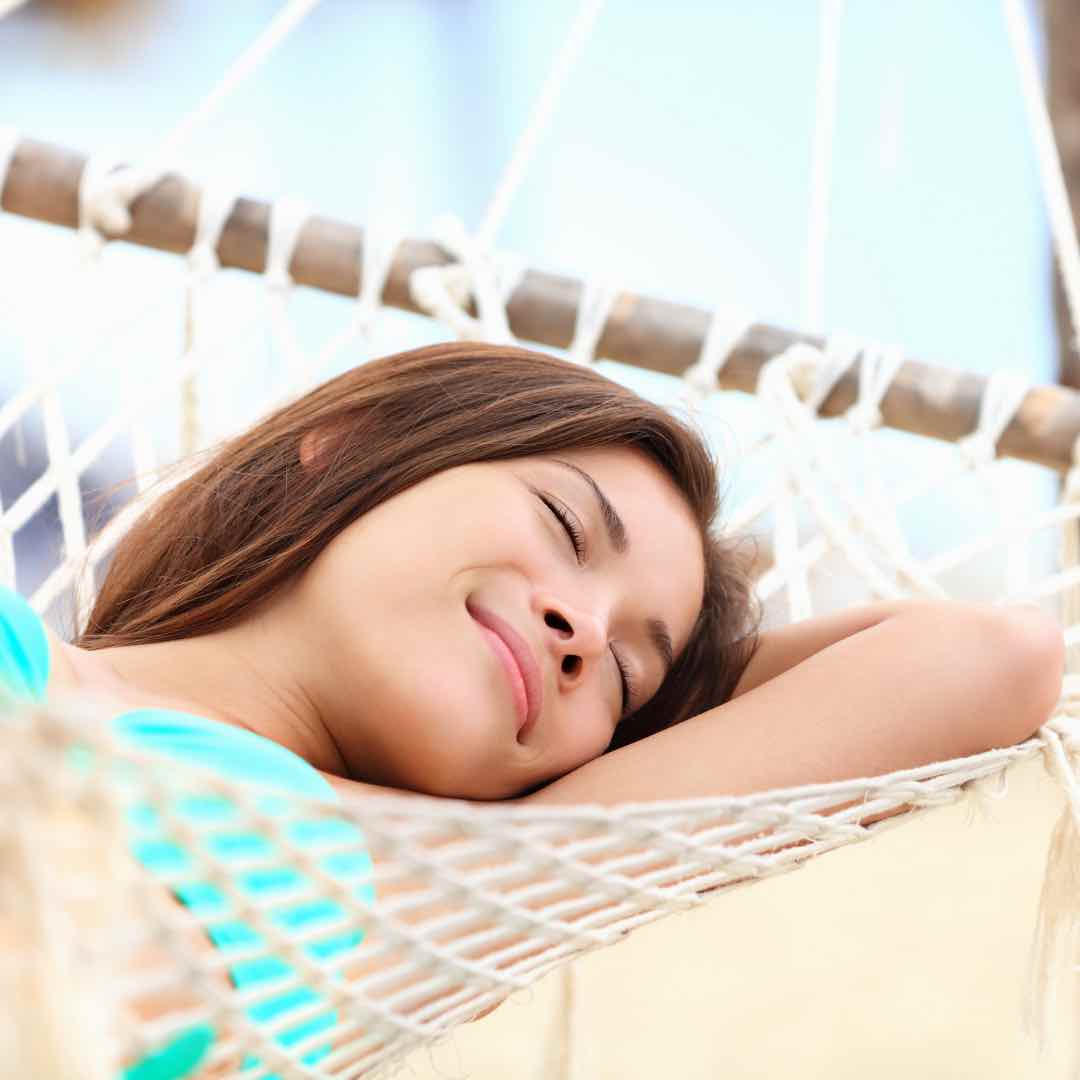 Be yourself! The best version of myself ..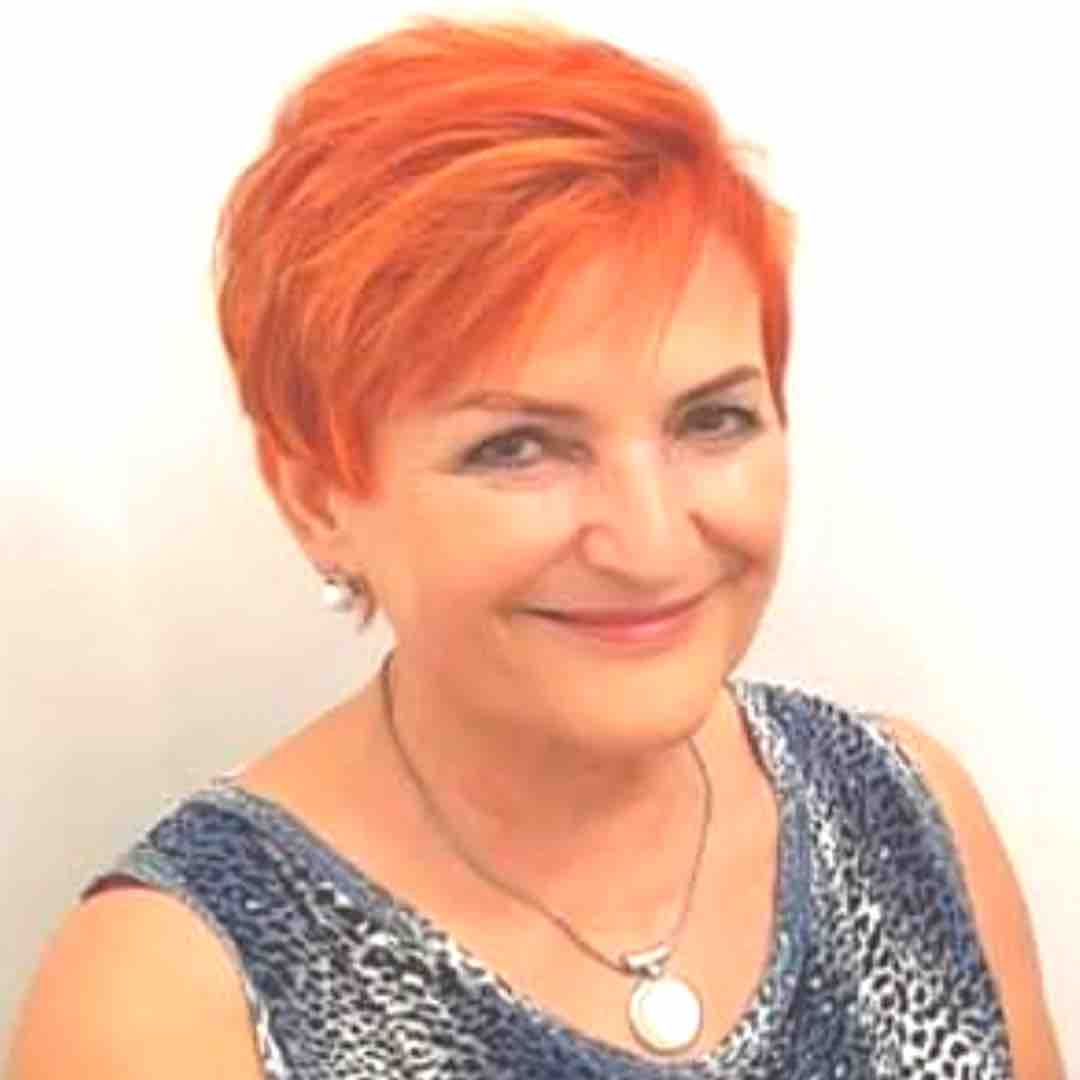 Laďka Kordíková

Diet By Cambridge Weight Plan
"Sales have increased by 100% compared to the last few months. I'm calmer now. I learned self-discipline and conscious exit from the comfort zone. I have learned even more to value myself, I have more beautiful relationships with my children. I feel that I can perceive the people around me more. I learned to be an observer of my emotions. I am more balanced and happier. I'm more loving. Rencho, thank you very much. "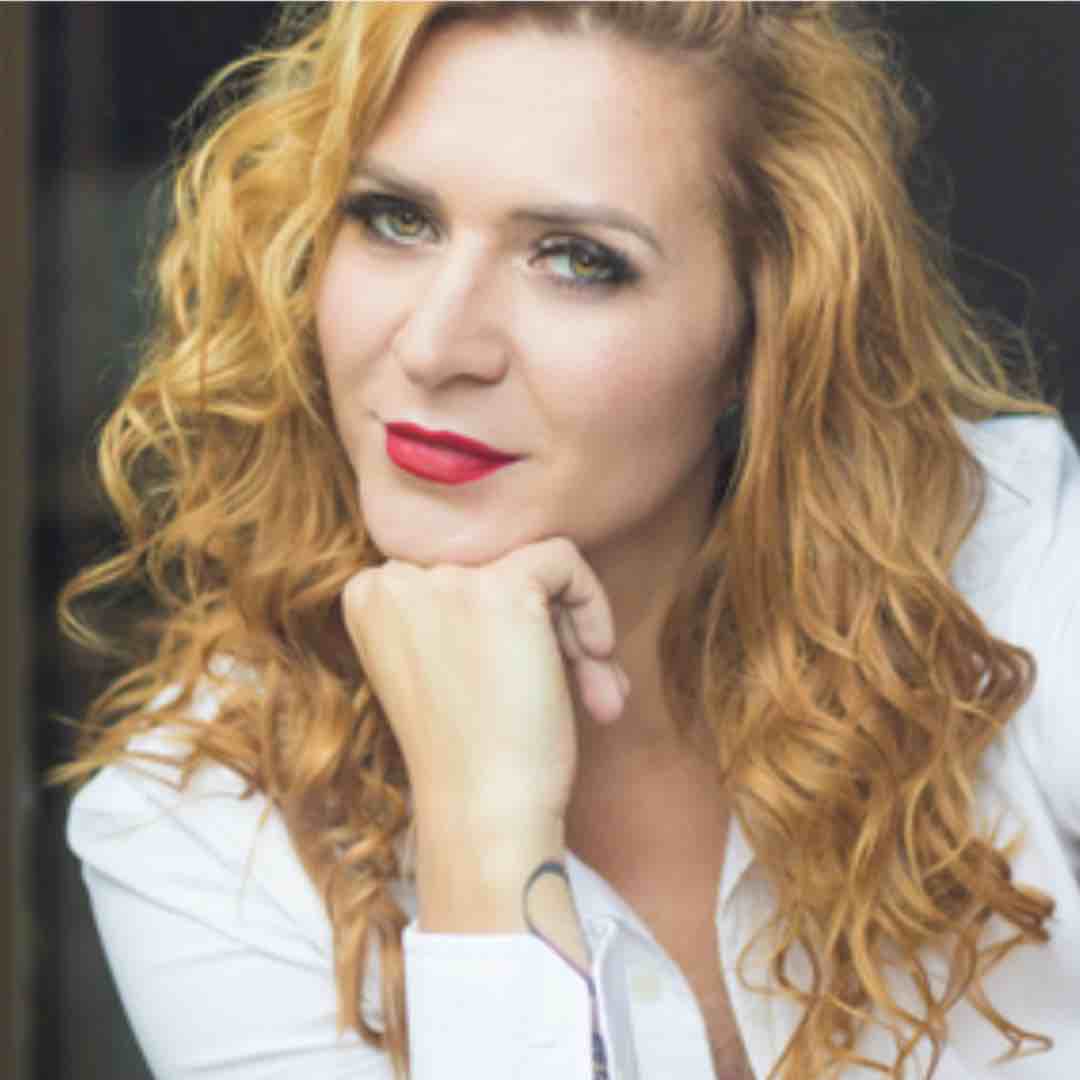 Marcela Michálková

Podnikatelka, Broker Consuting
"In my job, I managed to have more meetings a day and I'm not afraid to make phone calls. A huge step forward for me. I also advanced to the next career post. My financial income has increased, thanks to the work that has taken off for me. I am calmer and more confident, because I know that if you want, you can do everything :-).
I am most proud of myself, I feel a huge shift in my thinking. "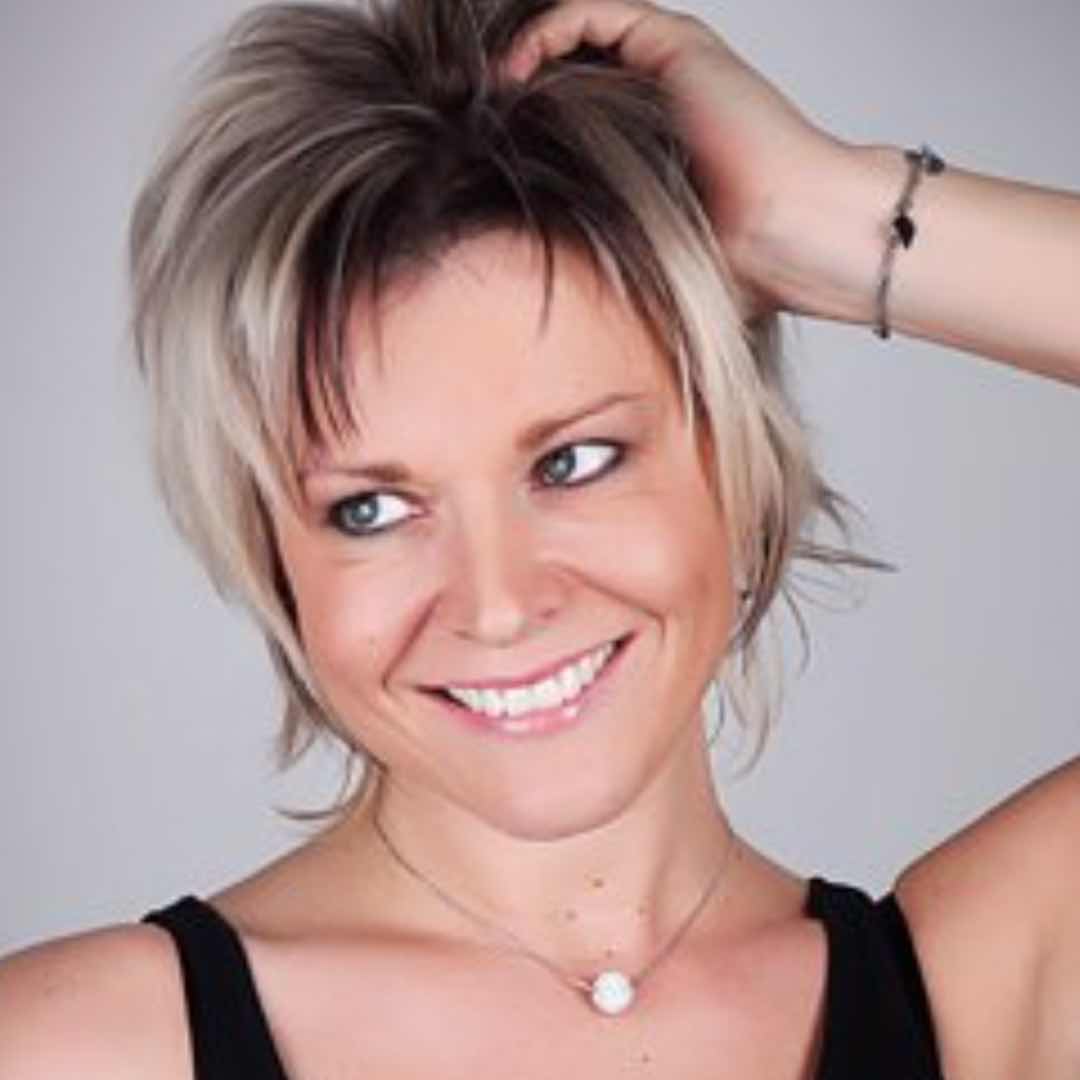 Lenka Palašová

Podnikatelka
"I have learned to meditate and love myself. I work more calmly.
I learned to stop and dedicate the golden hour to myself. I never knew that. Thank you very much for everything.
I meditate regularly, which helps me a lot. I'm happy for that.
I highly recommend transformational mentoring to absolutely everyone.
Everyone will find what they need in it. "
Do you long to have more abundance, joy and to live in "flow"?
Do you want to experience "miracles"? Do you want to live with ease and inner peace? Treat yourself to being the best version of yourself … Let's get together. I dedicate 30 minutes to you, focusing on your dreams and goals.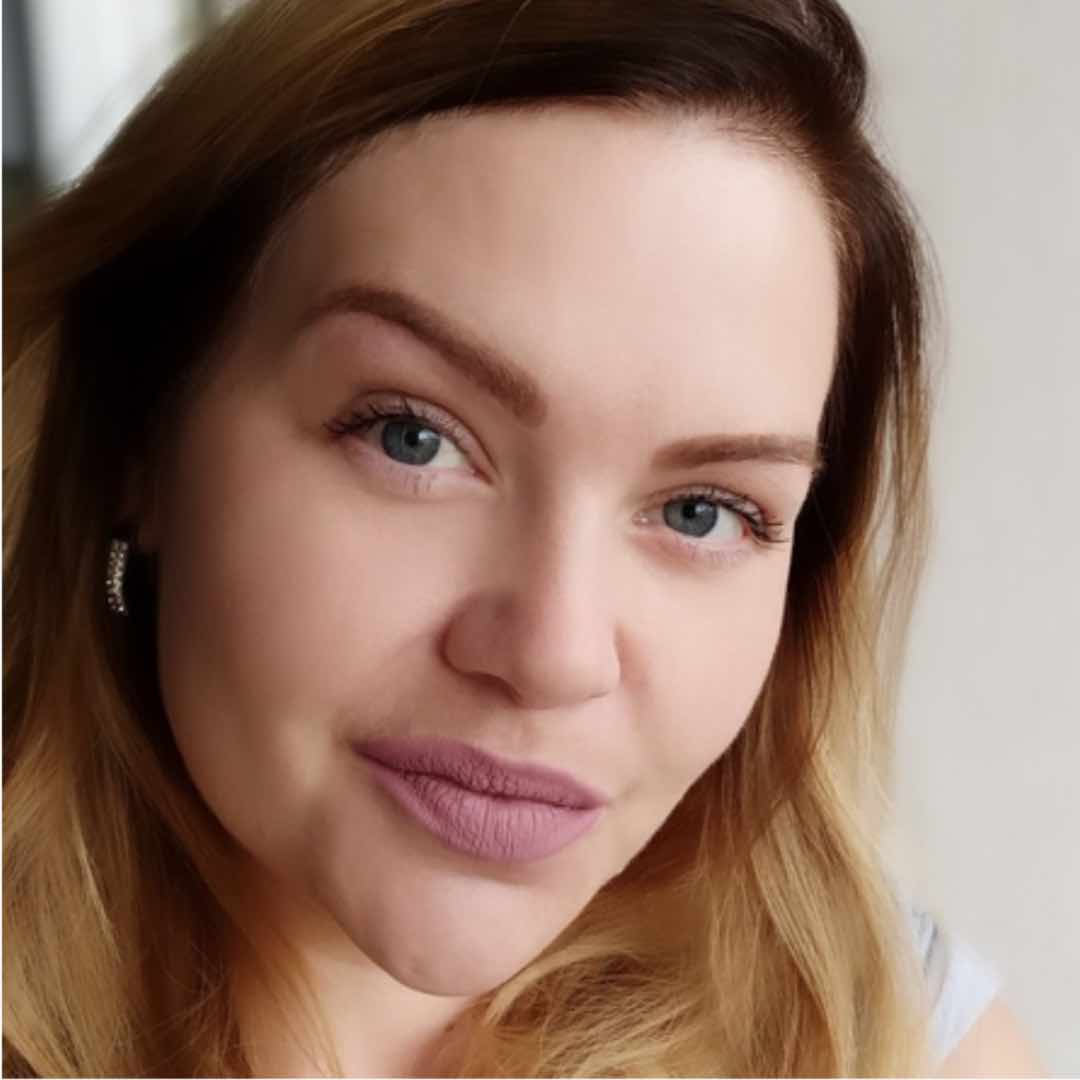 Petra Ročňová

Businesswoman

"Money goes to me often and sometimes in a very unusual way. I have more energy and I use it for things I enjoy. The relationship in our family has deepened even more and I establish relationships with others with greater ease. I gained a lot of awareness and aha moments. I realized what my mission was and how I wanted to contribute to this world. I learned to take my heart and hold my FLOW. "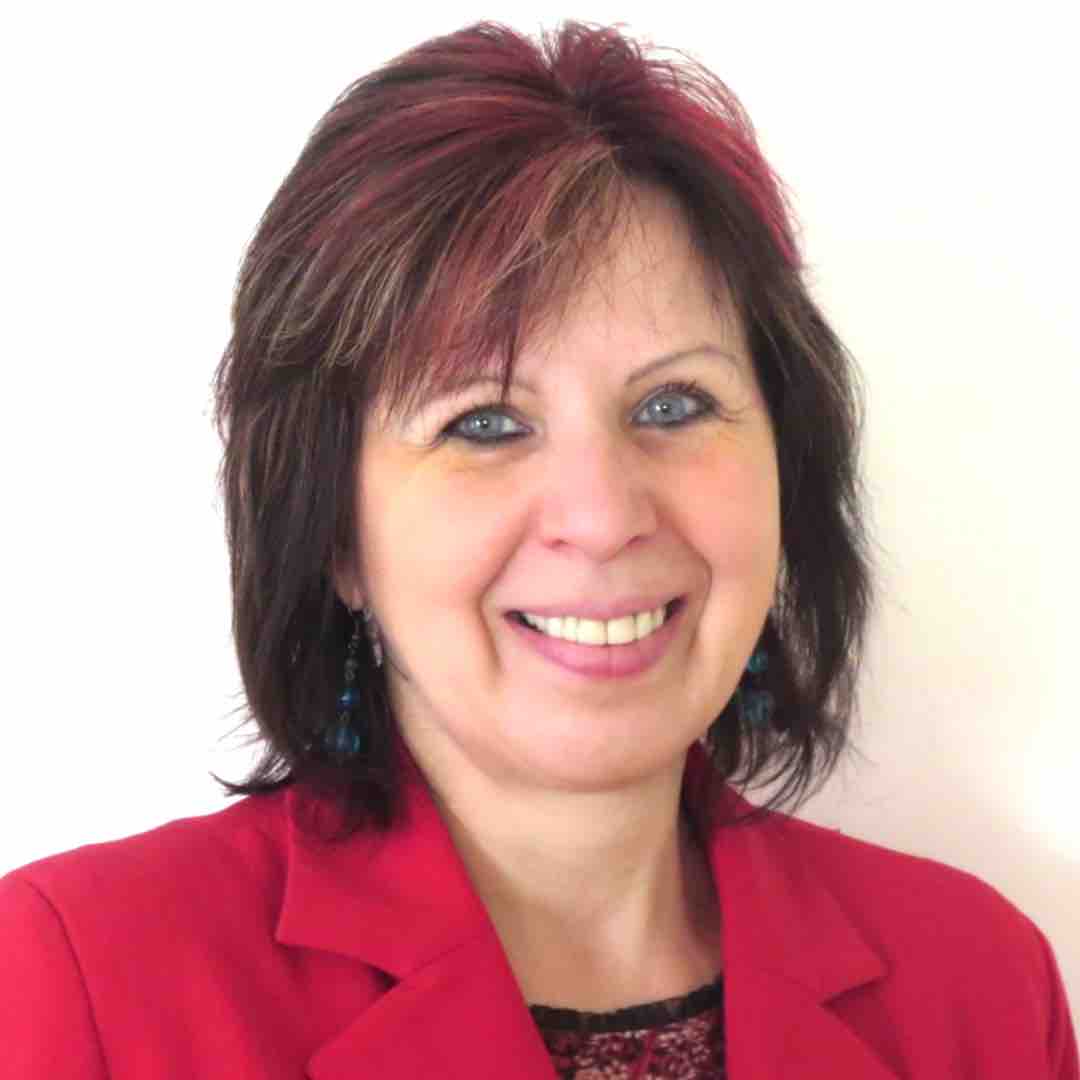 Jana Havranová


Businesswoman

, Bohemika

"My income has increased, I have more peace, balance and security. I started to put into practice everything I learned in mentoring and miracles happen.
I have learned to meditate and I am calmer. I am also proud to support others and pass on what I have learned. Thank you. 🙏
I would recommend mentoring with Renča to colleagues and my children. "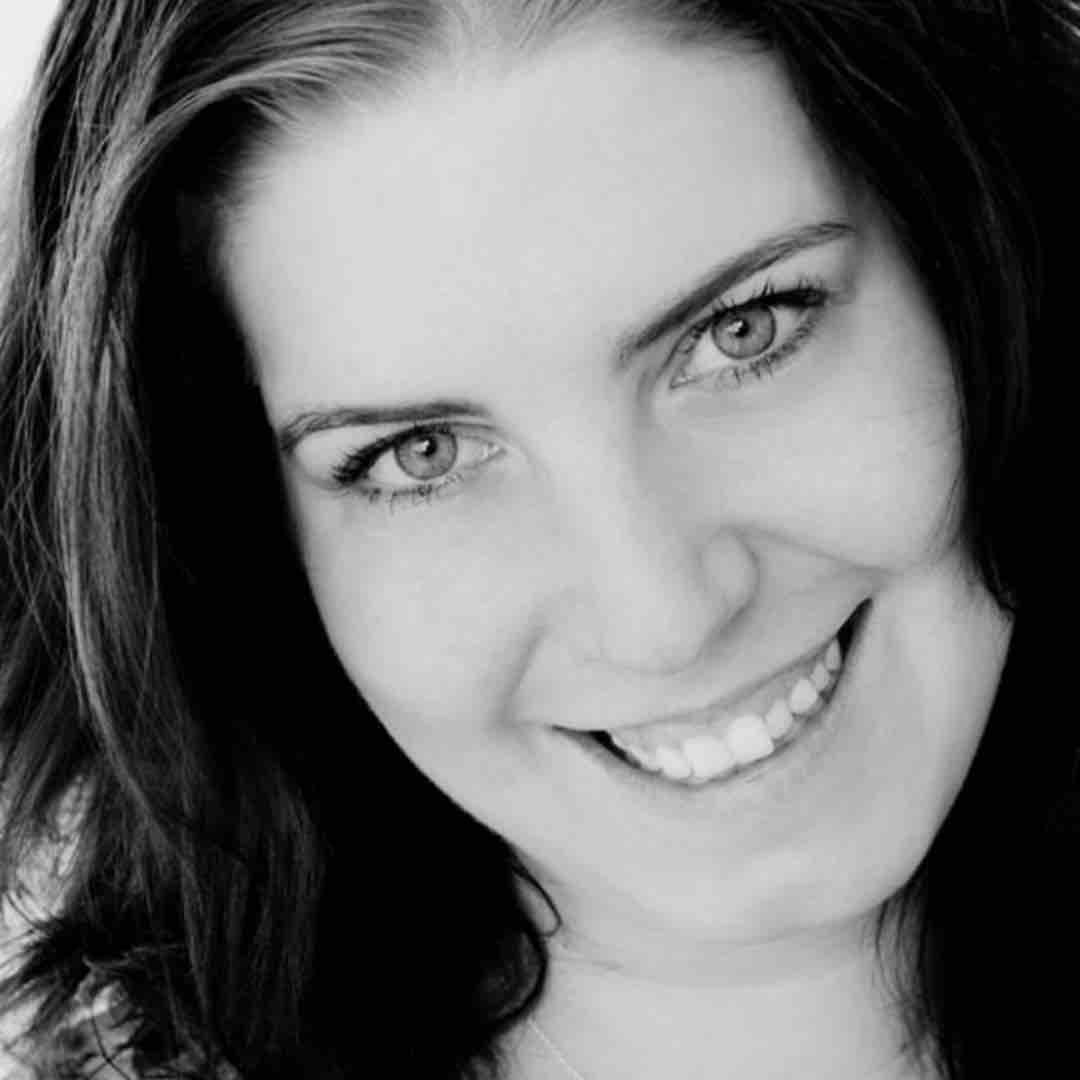 Jana Světlíková


Businesswoman

, NuSkin
"I've made time for business and I live more here and now. I have more fulfilled relationships. Everything fits together incredibly well and I live somehow more easily. I have adjusted my priorities in my head and overall I feel more like myself. 🙂 Thank you very much for this program. I would recommend mentoring with Renata to everyone who wants to move not only in business, but especially in personal life and attitude to themselves. "
"Renča is a person who knows how to develop your skills in you and who will show you that dreams can come true. You will start to look at the world with different eyes. IT WAS TWO MONTHS TO BE PRECAUTABLE, AMAZING RIDE! You will understand that you can be the creator of your of life!
Personally, I now have more time for myself, I have adjusted my daily schedule, when like an owl I get up in a week around 5 o'clock, meditate, train, read more, surround myself with people who are on the same wave. I'm more calm, I smile more, I like myself. 🙂 All this led me to changes in my professional life, which I turned in a completely different direction. I continued with another course, "Transformational Coaching". And today I am successfully developing a business in a new area that gives me meaning and joy.
I recommend both coaching and mentoring to everyone who wants to clarify their priorities, develop their potential, find meaning in life, in short, change their lives for the better. 🙂 "
Kateřina Dvořáková

Bussinesswoman, NuSkin

"I have a higher passive income and I have moved on to the next position. I'm Lapis! I have more harmonious relationships and I control my emotions. I'm proud to have done it all. I have developed new habits, I have progressed in business, I have more passive income, I have more time, I know what my priorities are and I act on them. I recommend mentoring to everyone who wants to move somewhere in their lives and they really mean it. "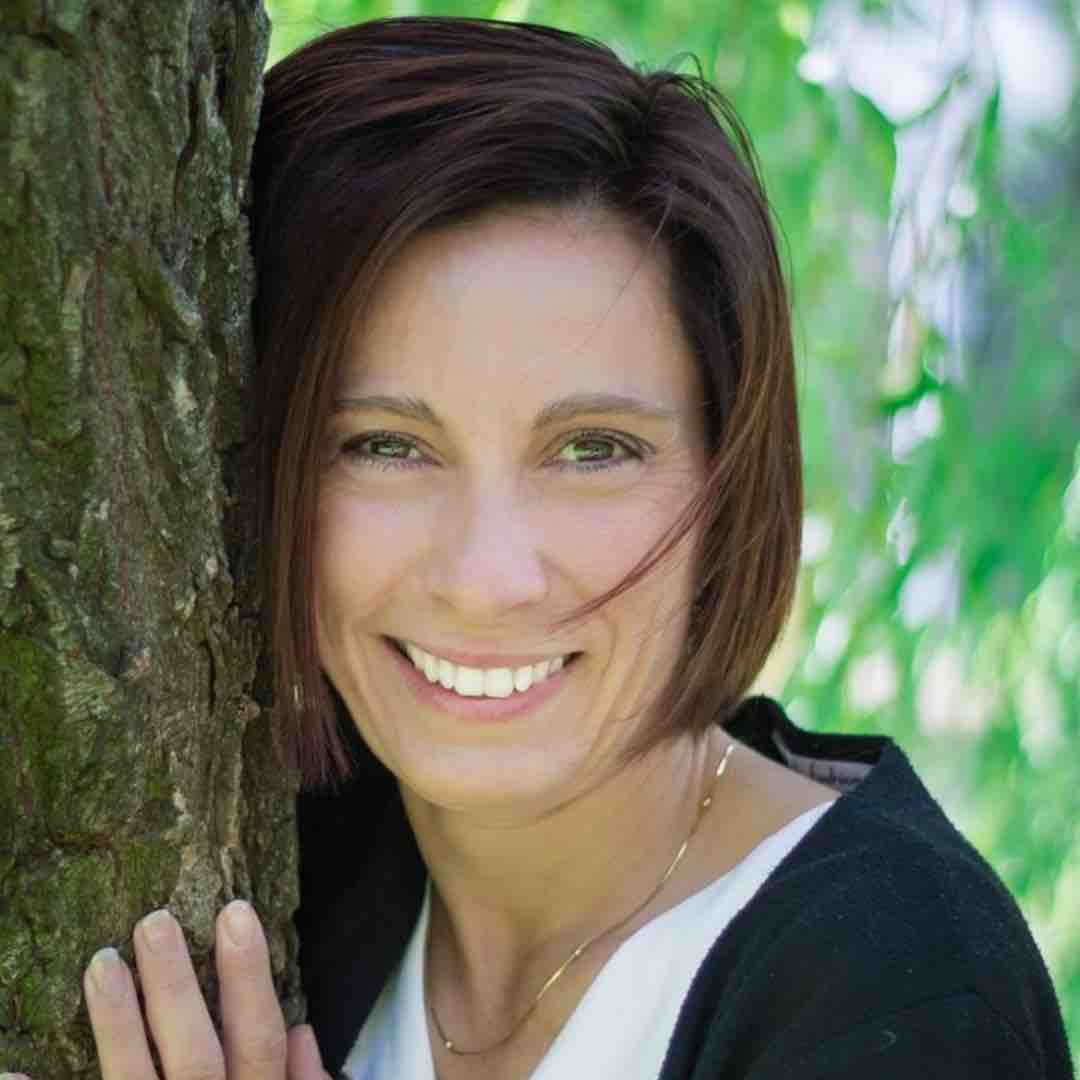 Marcela Páclová
Alternative psychology therapist
"I would definitely recommend transformational mentoring to anyone who needs to encourage, direct, understand. He gave me a lot of methods and techniques that helped me get what I wanted and also realize what I really want. He also stirred up my abundance and joy of life. In addition, it meant a mega shift in my partner's life. "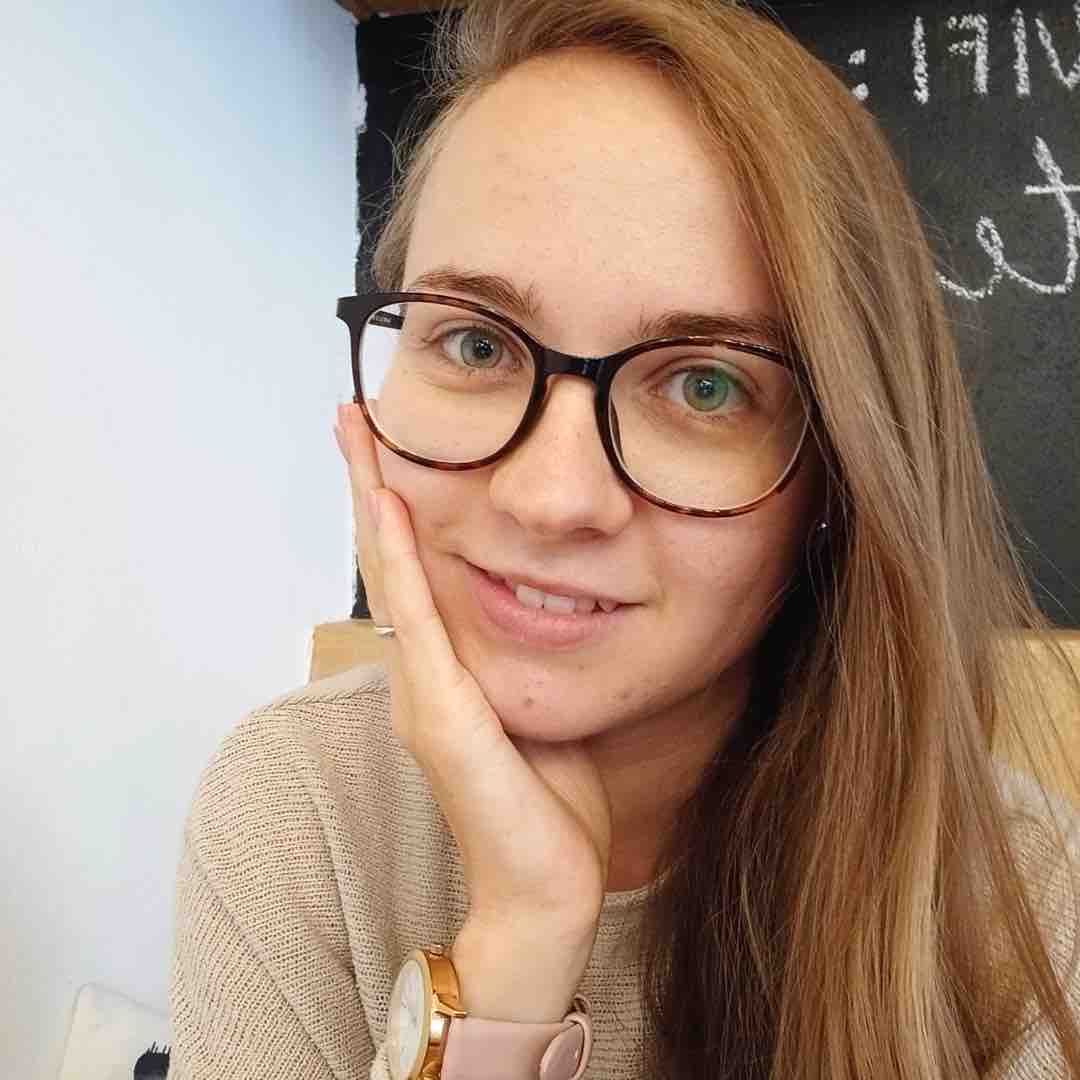 Zuzana Petrová

Businesswoman
"I gained new customers with ease. I manage all life situations better, I am smiling and more relaxed. I just manage everything more easily. Thanks to the program, I meditate regularly, and that calmed me down a lot.
I recommend mentoring to everyone who wants to work on themselves. To all who want to devote time to themselves and develop their potential. 😊 "
Choosing a coach is important …

If you want to be the best, surround yourself with the best …My personal mentor was Brian Tracy himself, the author of 50 world bestsellers and a world leader in "time management". Also Marie Diamond, a master of Feng Shui from the book "Secrets" and more …I will be very happy to guide you on your journey of personal, professional and spiritual development …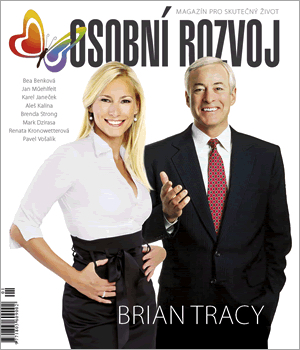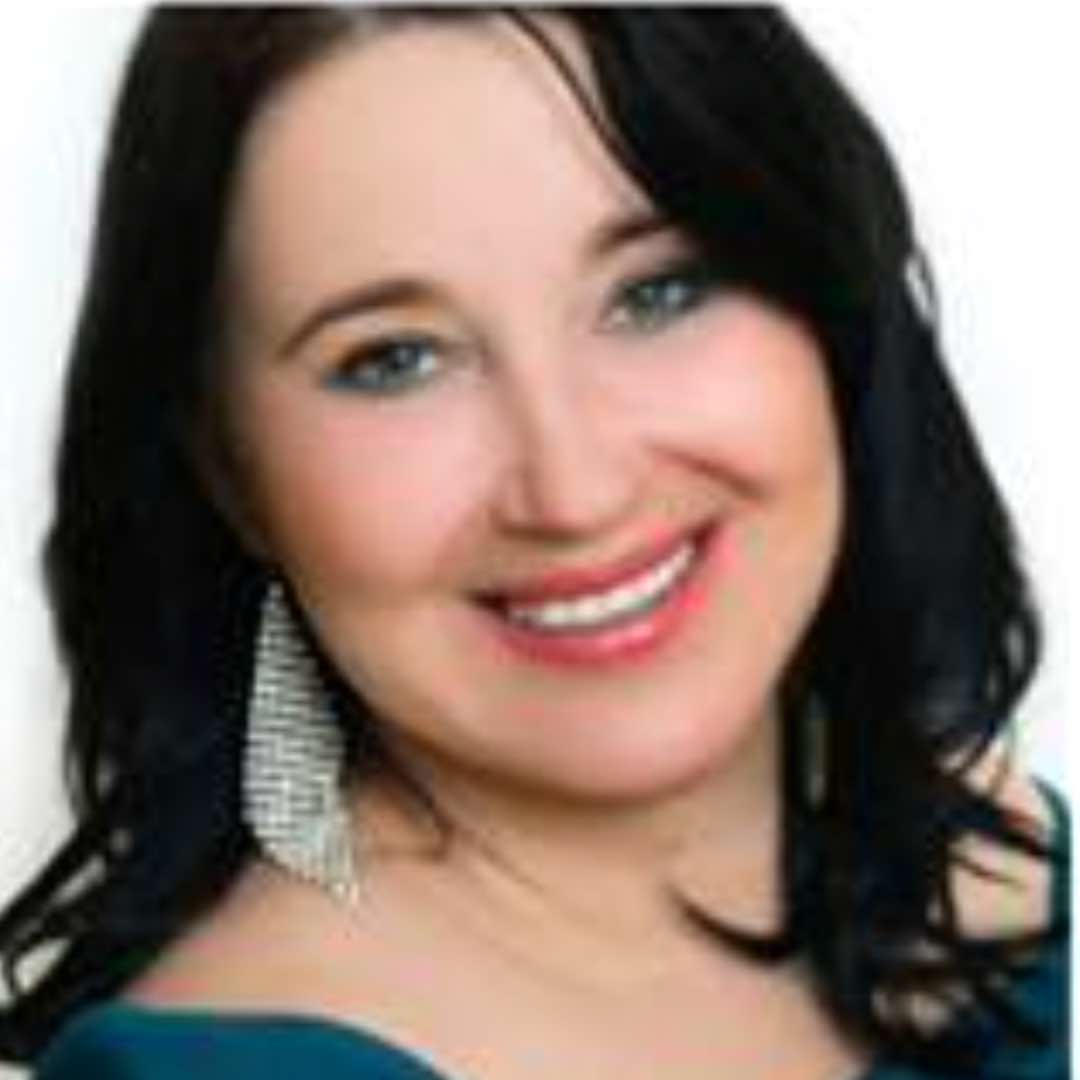 Laďka Mikešová

Businesswoman, Mary Kay

"I am more successful at work. My sales increased and my confidence increased. I have inner peace and I am happy. I lost 2 kg. I have a lot more energy and I have more harmonious relationships. From the bottom of my heart, I recommend amazing mentoring with Renča. He is a person in the right place and you will move a lot humanly, professionally and you will be proud of yourself and internally satisfied and happy. "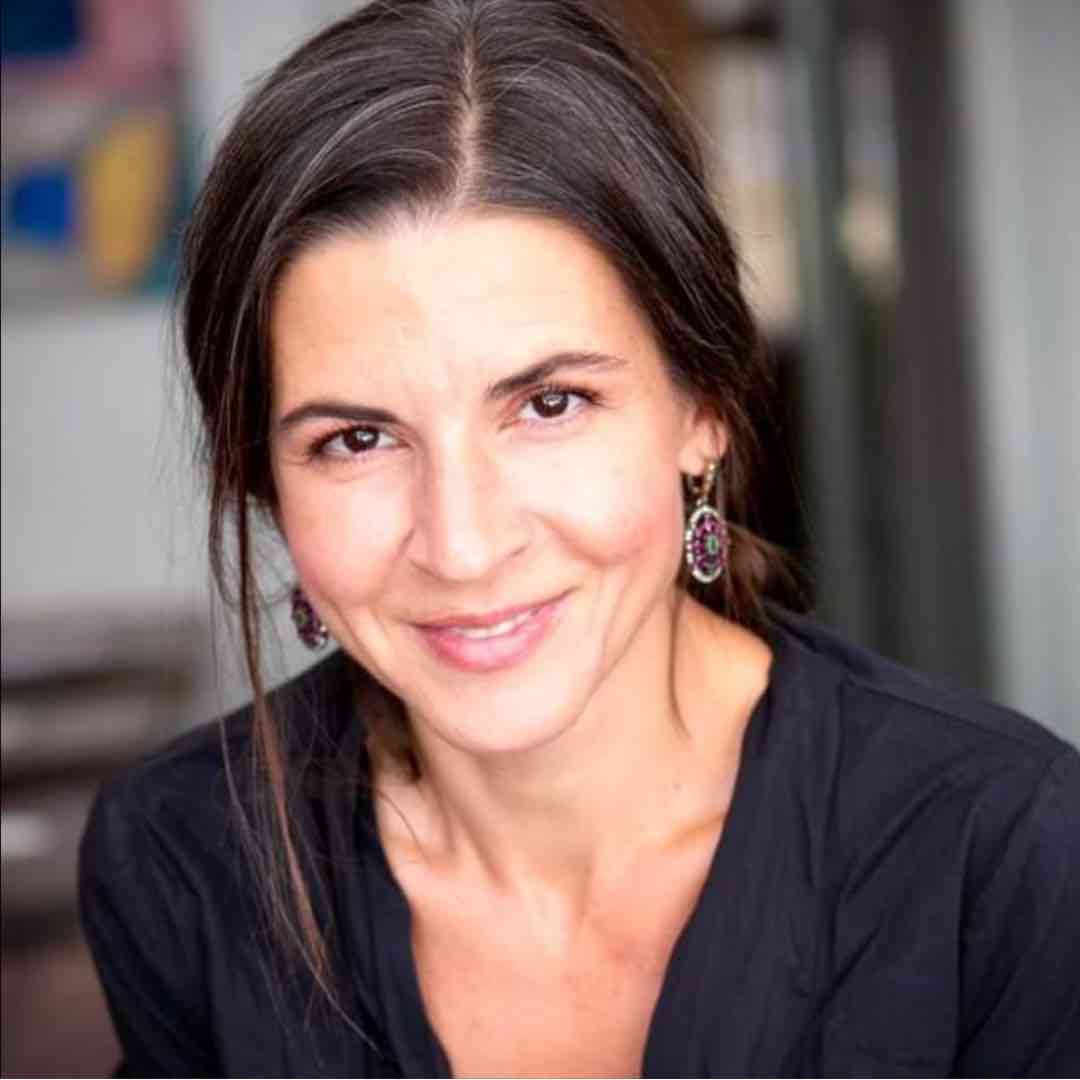 Kateřina Kosová

Businesswoman
"During the Transformation Mentoring, I managed to progress to higher positions, I have more team members and new customers. I am calmer, more persistent and I have a clearer head. I work with myself and my inner settings.
I recommend mentoring to MLM beginners and those who like the system to grow. "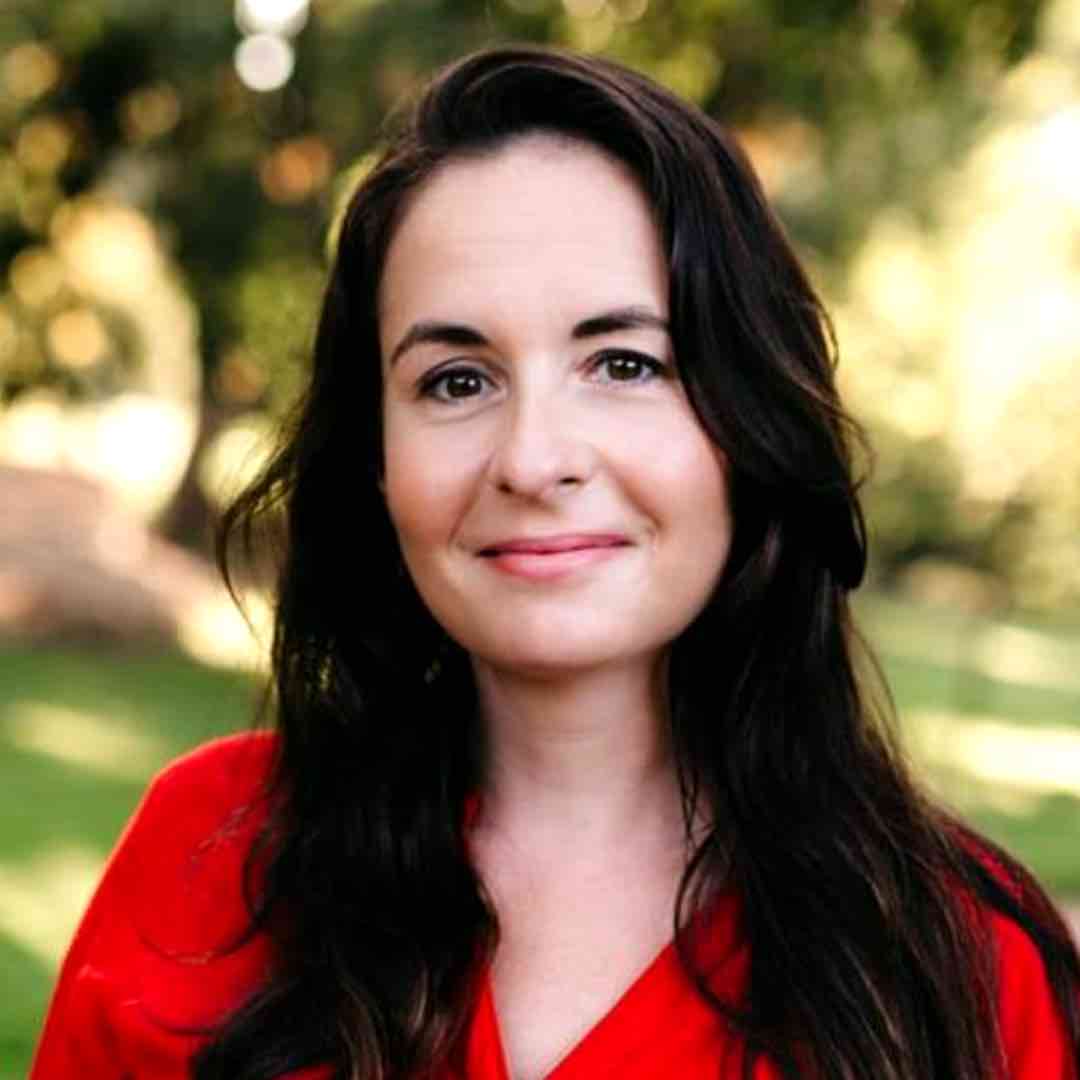 Katka Matušinová

Businesswoman
"I gained new habits and I started getting regular business commissions. I started to put the acquired knowledge and skills into practice. I have more energy. My communication with my surroundings has improved, I do not evaluate others, my relationship with my son has improved. I have clarified my life values ​​and goals, I am starting to live and create in their harmony. I would recommend mentoring to everyone around me. "
You got it!
SUPPORT AND ENCOURAGEMENT
Let's put it together!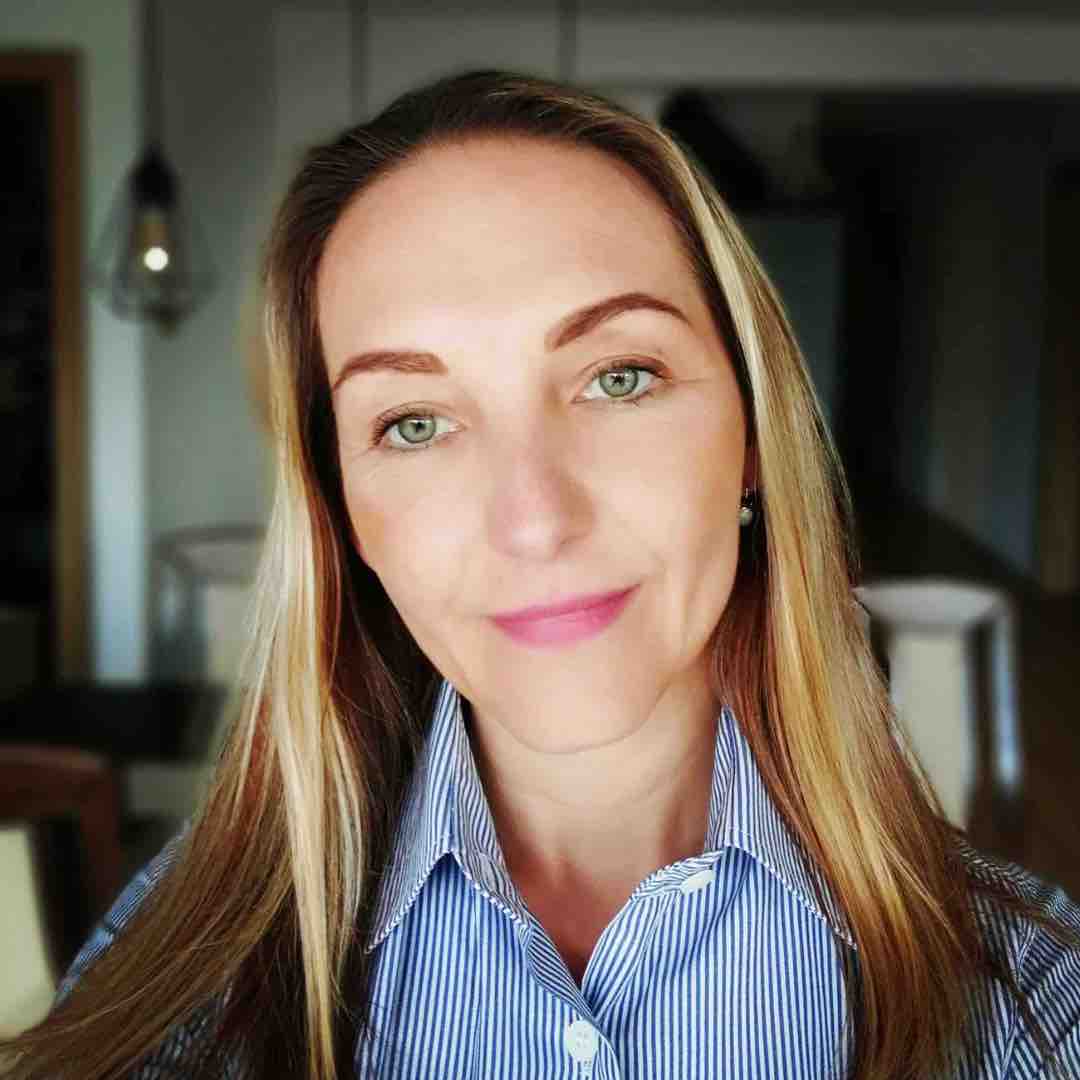 Zuzana Jalčová

Businesswoman

"My performance has increased by at least 50%, which is very much for me. Transformational mentoring has given me full headache and I see a lot of opportunities. For me, it was a stepping stone to new thinking, new ideas, a different perspective on life. He gave me a solid foundation for building my new self. "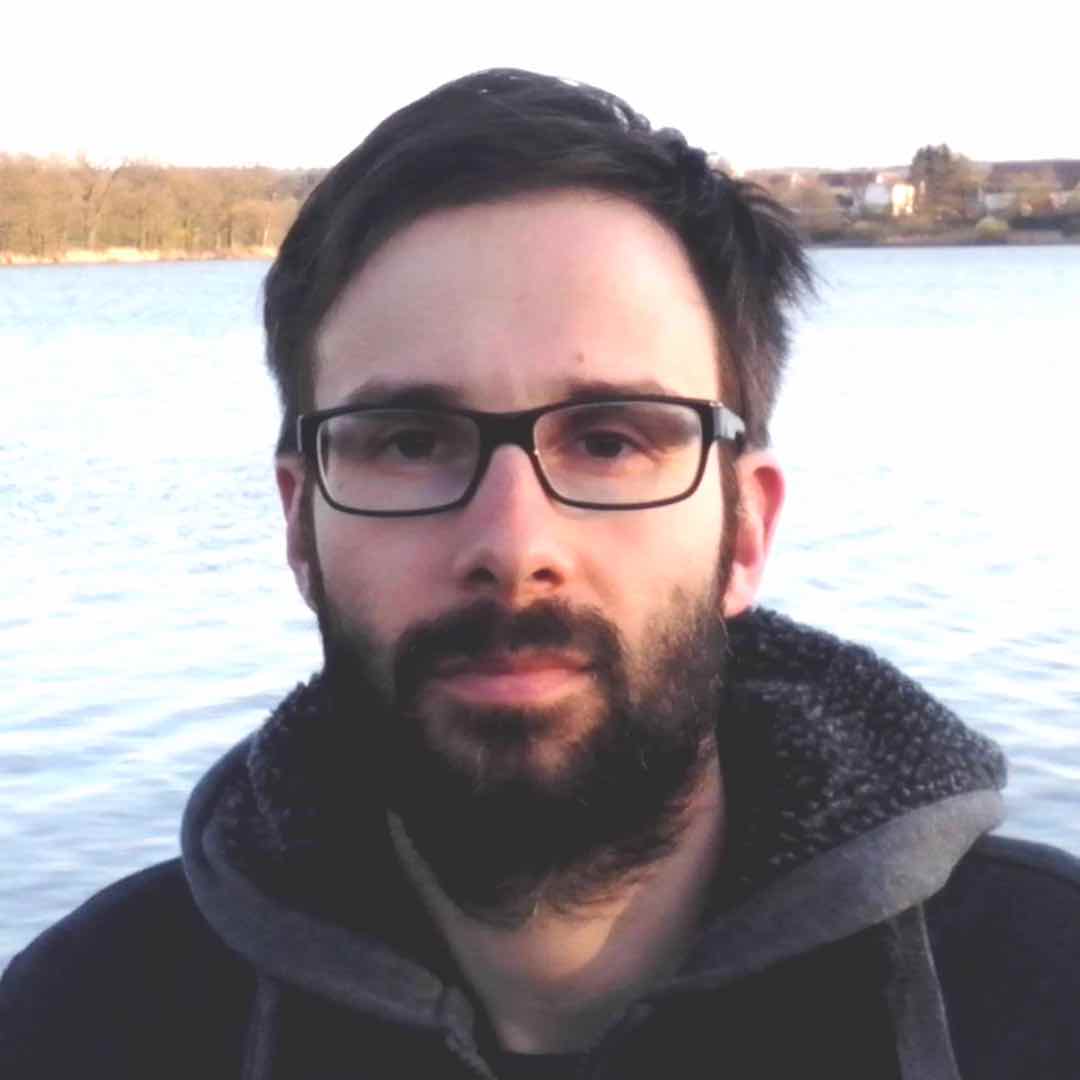 "During coaching, there was an improvement in communication with employees. I became aware of the increase in vibration and positivity. I learned to meditate regularly. I gained important knowledge in the area of ​​partnership. I have more energy now. I think the program is suitable for anyone who feels they want to move. "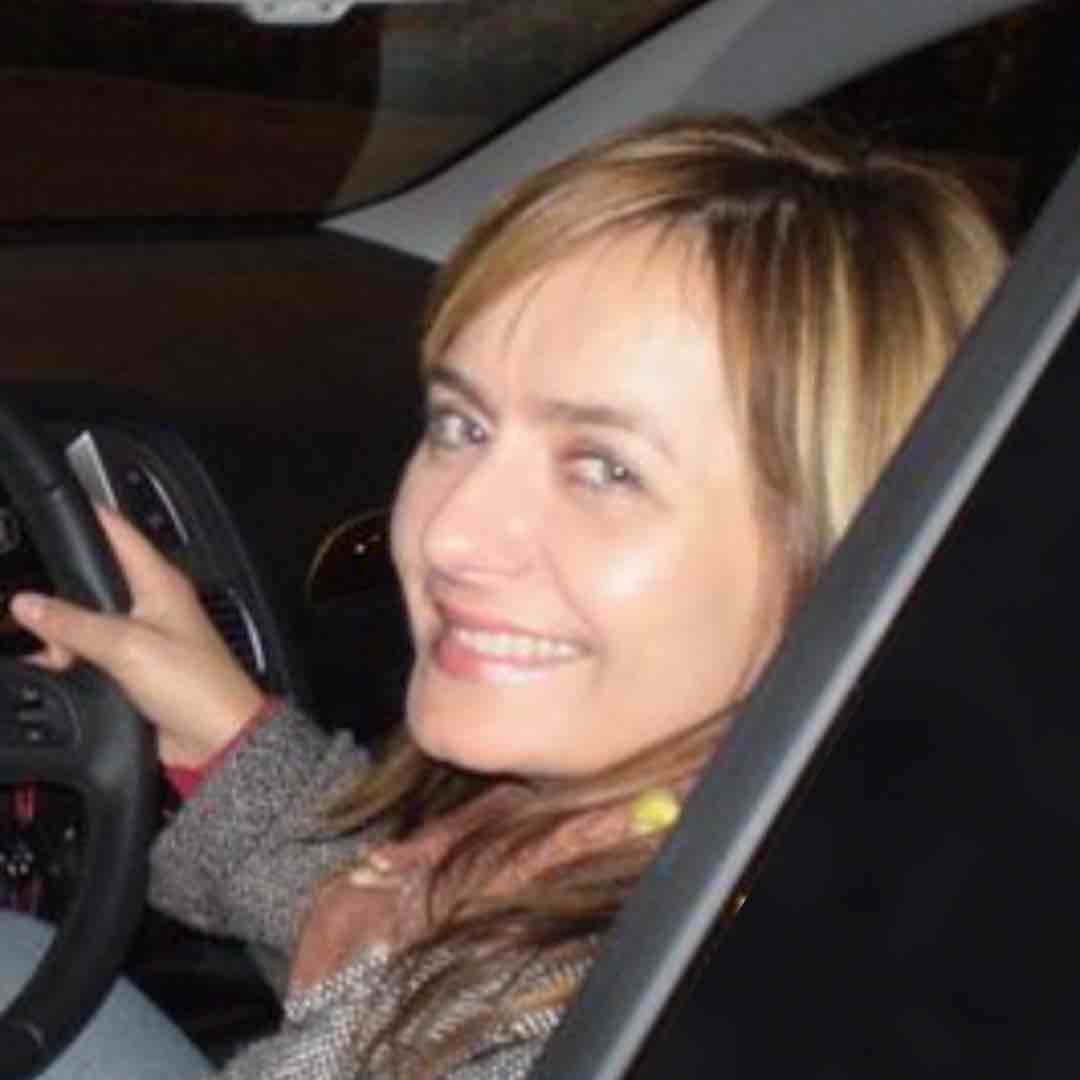 Edita Ďuriaková

Businesswoman
"Transformational mentoring helped me change my perspective, came more empathy, disapproval, a positive attitude. Thanks to mentoring, I started meditating regularly and being calmer. Transformational mentoring I recommend!
It is suitable for anyone who wants to focus on personal growth. ❤️ "
"I got into the beautiful FLOW A and I grew up in my own inner strength. I attract my ideal business partners with joy and ease.
My long-term expected income has stabilized and at the same time the abundance has opened up so that my income has increased many times this month.
I managed to complete the qualification for the trip of successes, which was my huge dream and I am very proud of it and I am happy about it. In addition, my team is growing incredibly and everyone is undergoing a complete transformation.
I recommend mentoring to everyone who wants to be surrounded by people on a similar wave, they want to be clear in all 8 areas of life and they want to experience a big quantum leap and shift in these areas. Big thanks!"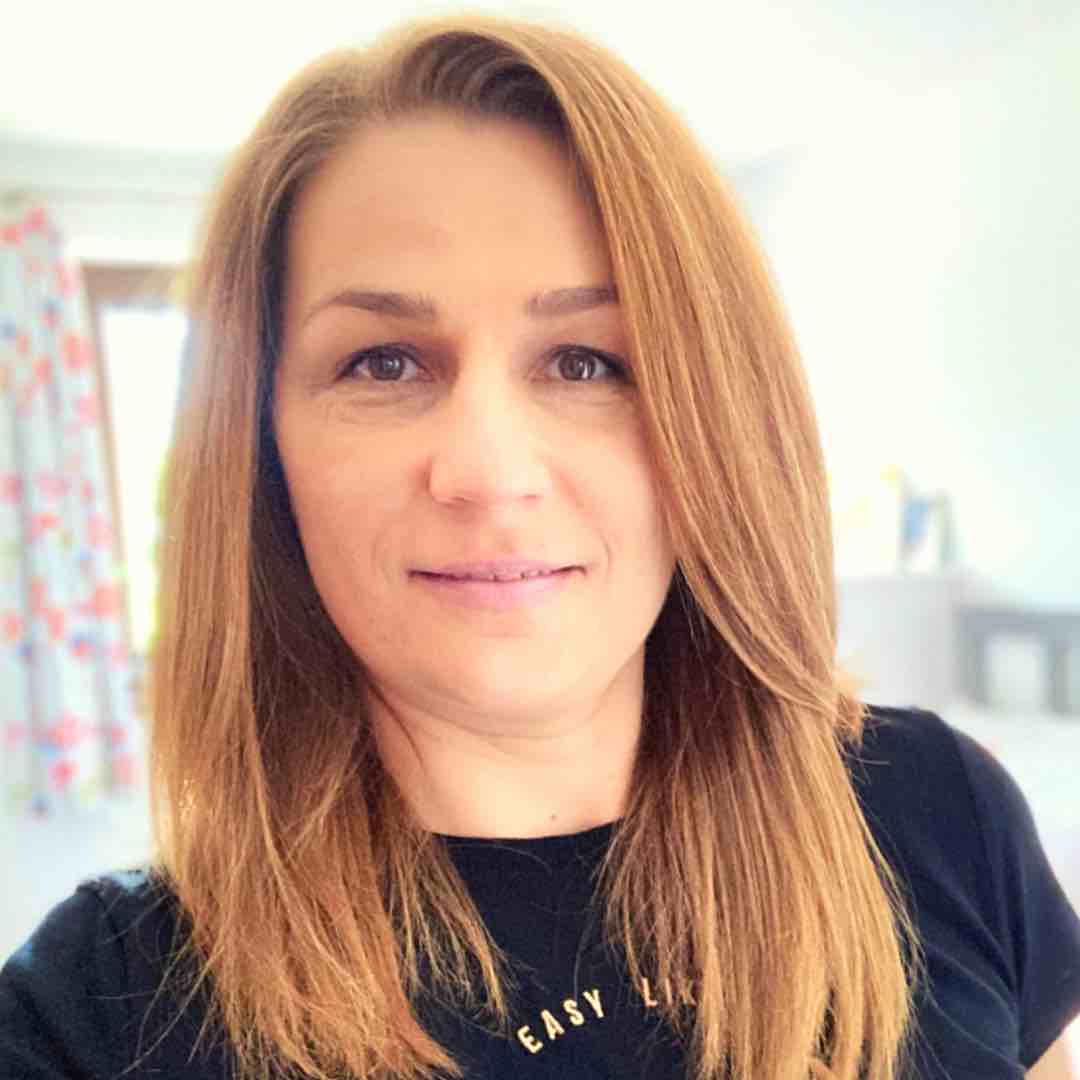 Veronika Jarábková

Businesswoman, NuSkin

"I feel much more fit and my confidence has increased. I'm starting to understand the people around me more. I manage stress much better and life is kind of more beautiful 🙂 I have a better idea of ​​who I am and especially where I'm heading. I am calmer and attract success. I manage life with ease. This program has personally changed my view of the world and I recommend it to all ten. 😊 "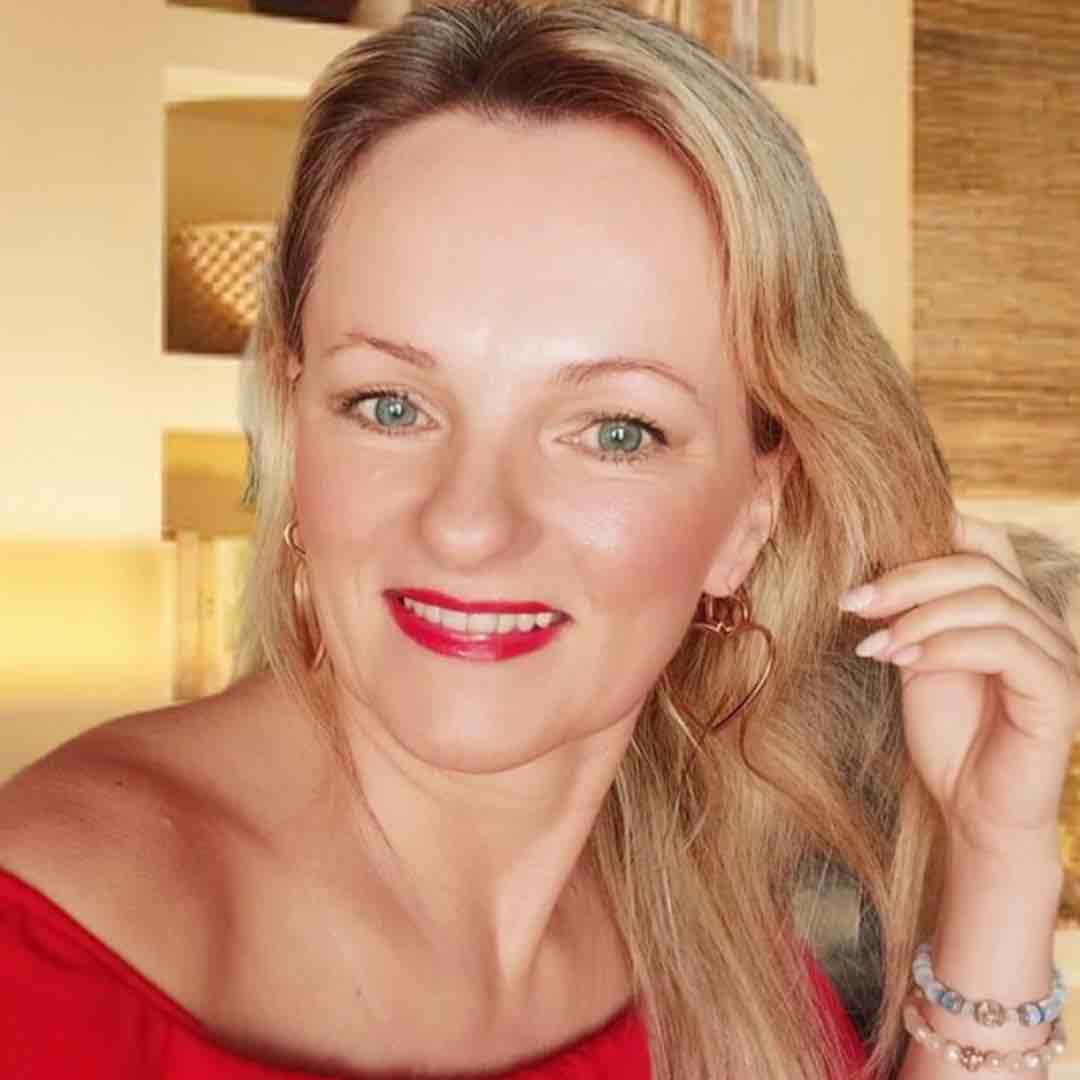 Monika Bíliková

Businesswoman
"I have achieved a higher position. I have established myself in who I am going. I know you better organize your working hours. I think it is suitable for anyone who wants to move somewhere in their life and it doesn't matter in which area. In a working, emotional spiritual .. I recommend to anyone who wants to become the best version of himself. Thank you from the bottom of my heart, Reni. 💋 "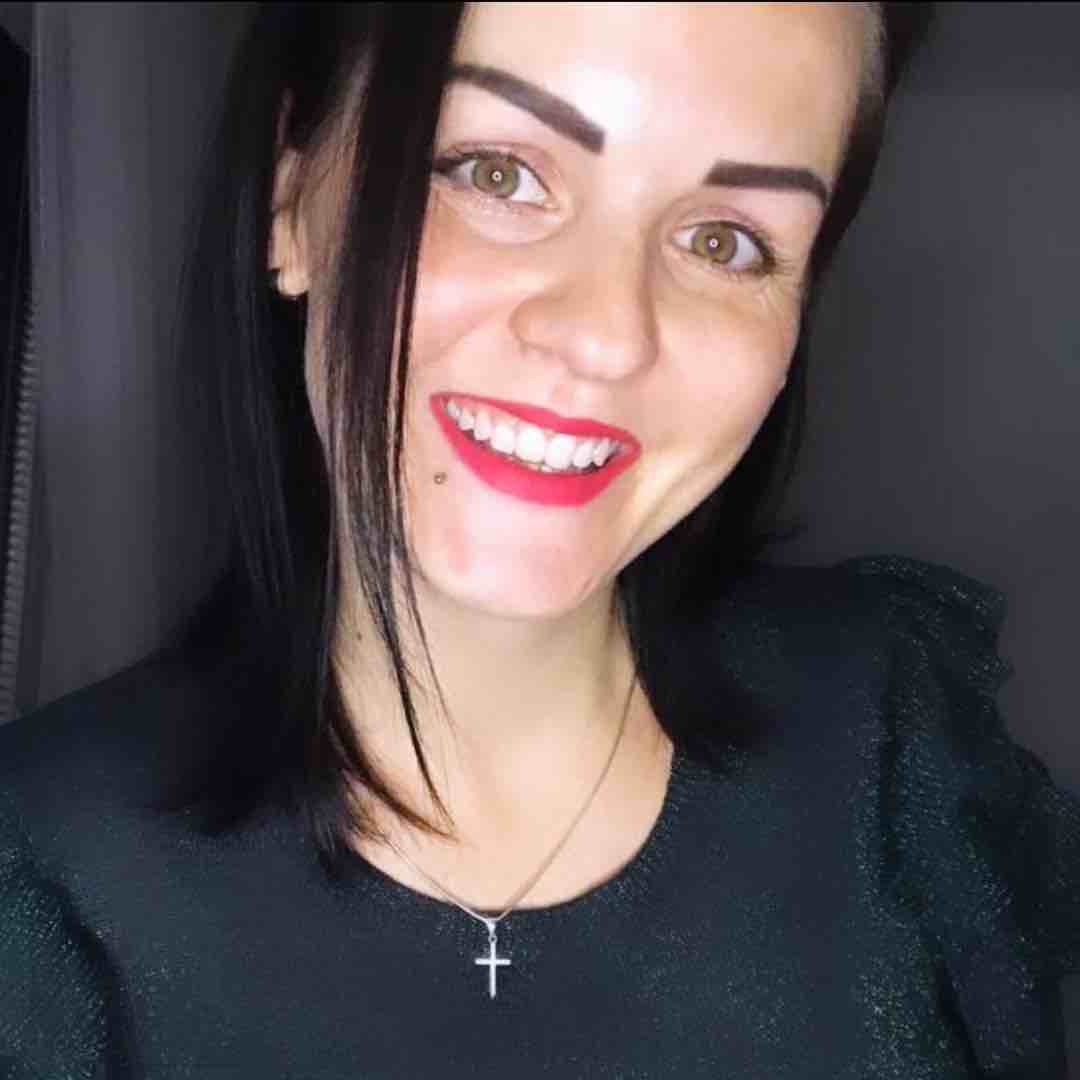 Katka Jánošová

Businesswoman, Babyboss
"I am more clear about who I am and where I am going.
Now I understand my partner more.
I am proud that, thanks to Transformational Mentoring, I manage to get up much earlier in the morning, meditate, exercise and even give me a cold shower. 😊 "
"Business development goes hand in hand with personal, professional and spiritual development.
If you want your business to grow, you have to grow too … "
– Renata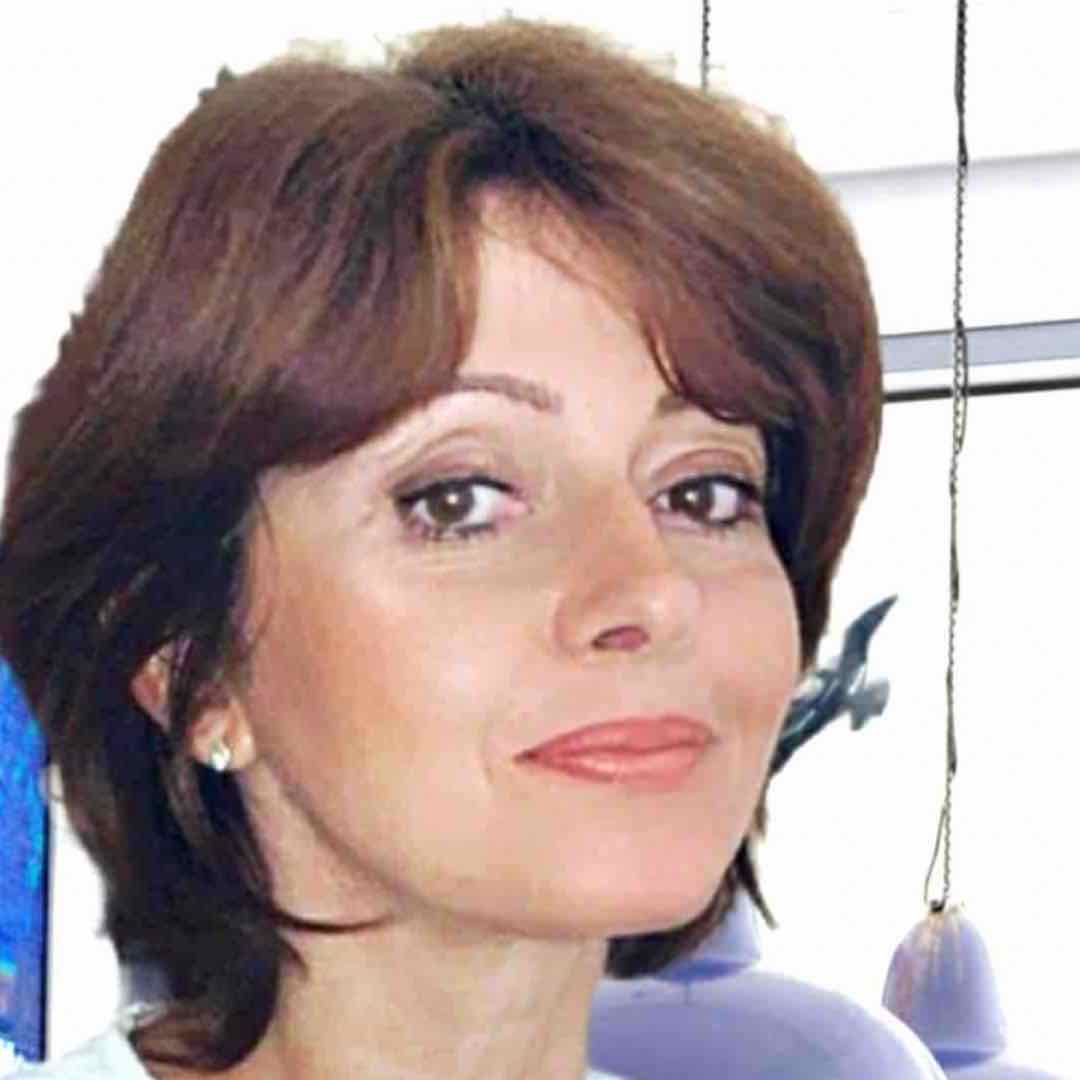 Jana Zbojová

Businesswoman

"Podarilo sa mi získať aj nových členov do teamu 😊, pre mňa je to veľký úspech, ďakujem. ❤️ Mentoring odporúčam pre každého, kto sa rozhodne na sebe pracovať a chce rásť a napredovať nielen v biznise, ale aj v duchovnej oblasti a tiež pre každého, kto hľadá odpovede na veľa otázok… V tomto kurze sa ide do hĺbky, do vnútra seba a prave tam som našla veľa odpovedí. Renča je žiarivé svetlo, ktoré rozsvieti svetielko v každom z nás, za co jej z celého ❤️ ďakujem 🙏❤️."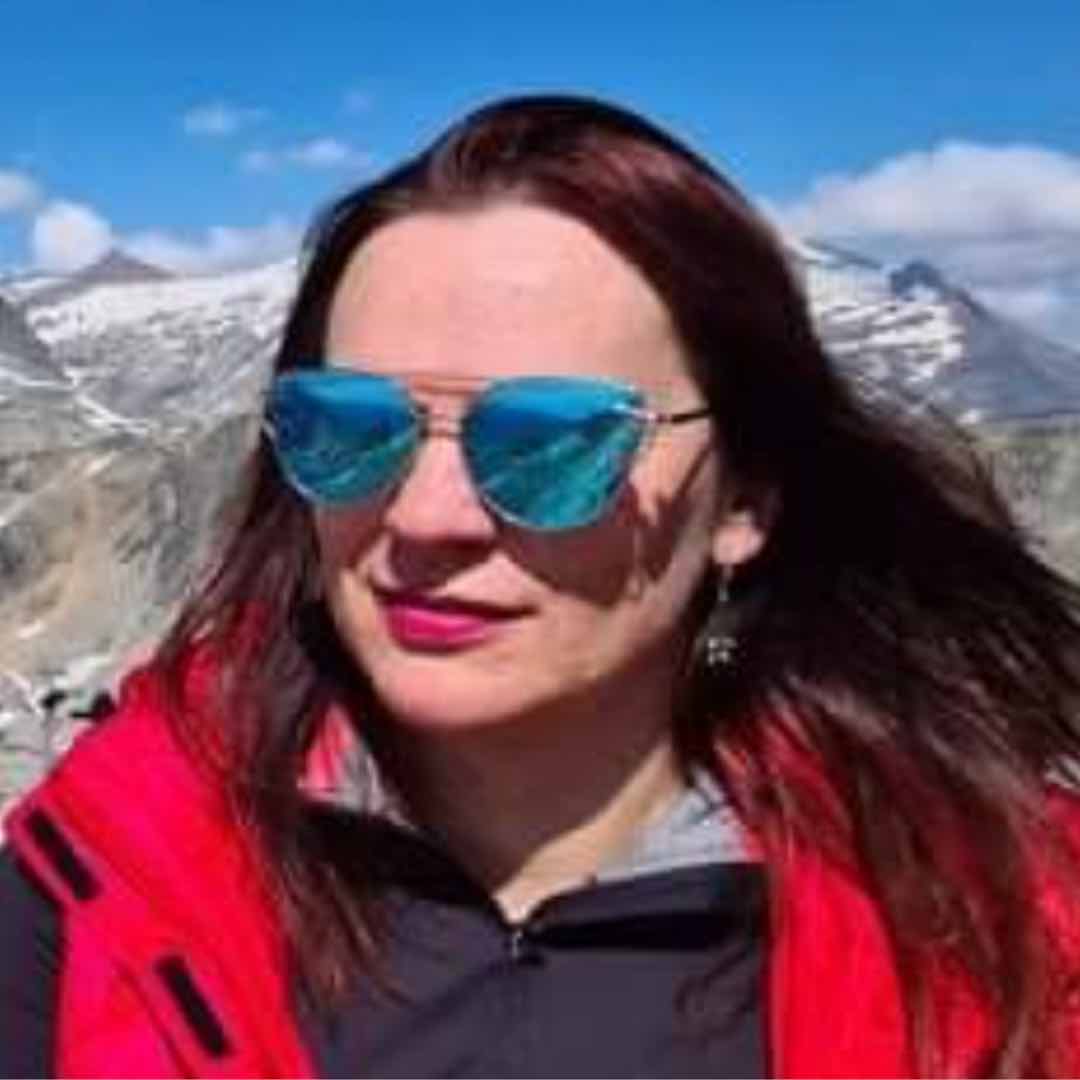 Hana Složilová
Businesswoman, sports coach
"Povedlo se mi poslat "TLAK" pryč z mého života a především z podnikání a kariéry. S tlačením na cokoliv v této oblasti odešlo i EGO. Jsem klidnější. Udělala jsem si přehled o všech příjmech a výdajích. Získala jsem prodeje a spokojené zákazníky. Otevřela se mi i spolupráce s obchodními partnery. Zkrátka wau a díky. Mentoring doporučuji všem, kteří nechtějí pouze číst, ale chtějí dát vědomosti do akce."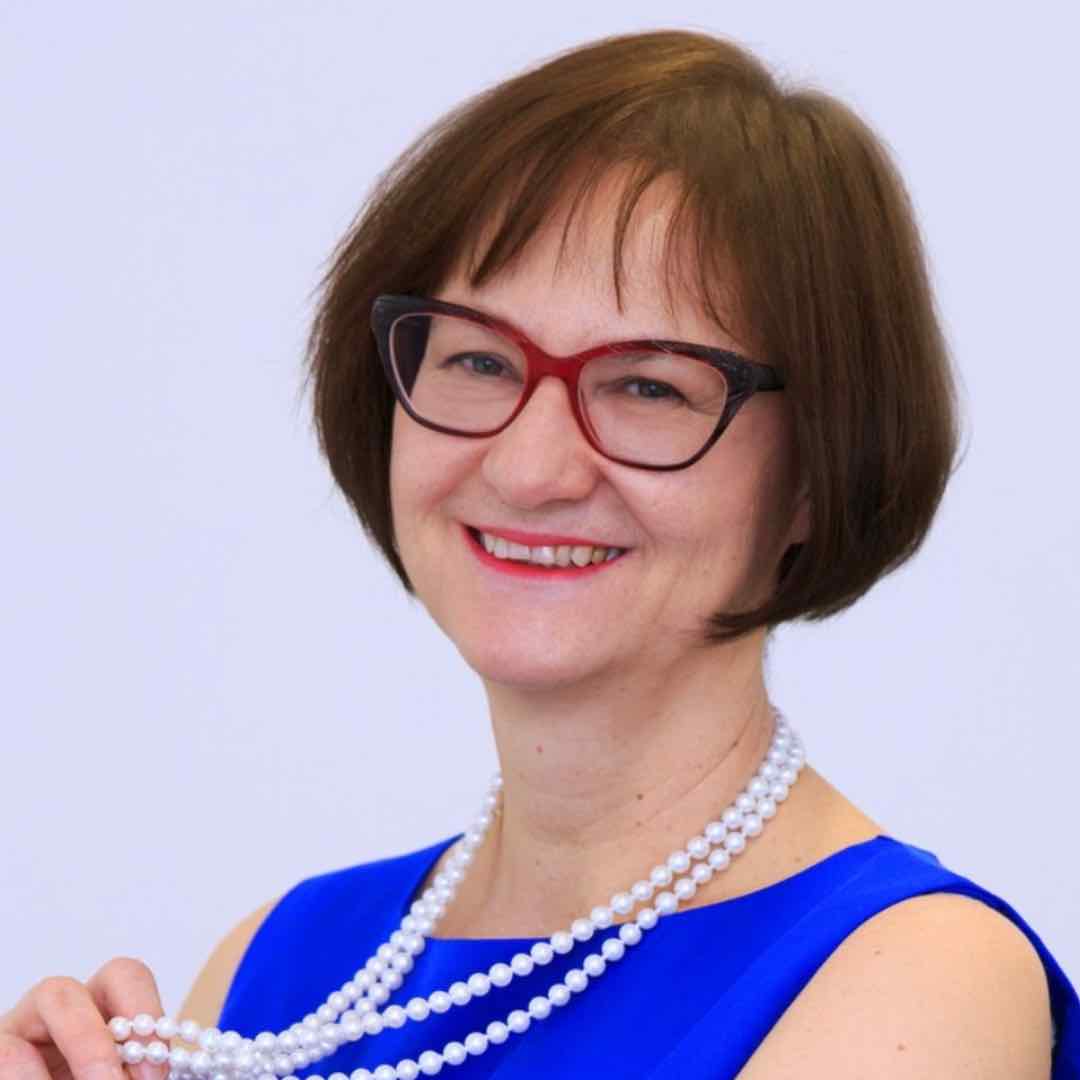 Hana Michalová
Businesswoman, finance and reality
"Wow, dosáhla jsem 553 bodů (můj běžný průměr je 150) 🙂. Rozhodně KOUČINK doporučuji. Renča má skvělou schopnost vycítit to, kam je třeba zacílit pozornost a co proto udělat. Má spoustu konkrétních a praktických rad, nápadů a vlastních zkušeností. A pokud se jich dokážu držet, výsledek vždy vidím ve vlastním životě, a to pracovním i soukromém.😊"
"Anyone who wants to have something he has never had before must do something he has never done before."
– Nossrat Peseschkian
"I have found a more effective way to reach people. I value myself more, my time and I can stand up for myself. I would recommend mentoring with Renča to anyone who is interested in moving their lives to a conscious level and being an active creator."
"I've broken down my fears and been able to engage more people. My relationships have improved and I understand others more. The gratitude diary is coming true. Thank you Rencho wholeheartedly. I recommend mentoring to anyone who thinks about it."
"I've learned more gratitude and coming out of my comfort circle. I trust myself more. I give more love and joy. Overall I feel better. Thank you. Renata is a man with a big heart and is very inspiring. Meeting her can turn a dream into a reality! ❤️❤️❤️❤️. "
"I'm proud of the decision to clean up in my life that I've started to implement. I recommend the program to anyone who needs to level things up, open their heads and look at the world through different eyes."
"Semi is selling better, my commissions have increased and my group has expanded with new members. I have reached a new position. I have learned to rest more and devote time to myself. I have clarified what I want and where I am going. I am more satisfied. I recommend mentoring. to all who want to actively develop and change their lives for the better 🙂 "
"I have gained new clients. I know exactly what I want in life. I meditate regularly, I am satisfied. Mentoring has moved me the most in my personal development, and I have become aware of my values ​​and priorities, and my habits have changed. I recommend mentoring to everyone who wants to life change. "
"Thanks to mentoring, I have more energy, time for myself, I have mastered time management. I use knowledge in practice, for which I am very grateful. He gave me clarification of where I am heading and setting my goals. I have come to realize many things, thank you. Mentoring to my family, acquaintances, colleagues. "
Become the best version
myself!
INSPIRATION – MOTIVATION – TRANSFORMATION
"Come discover the treasures that are hidden inside You!"
– Renata